---
The construction of new water treatment facilities at the Borodinsky opencast coal mine has been completed.
The commissioning of the facility allows to significantly reduce the adverse impact of mining wastewater on the environment by treating water drained from coal seams, which could otherwise seep into the Barga River, the Kan River and eventually reach the Yenisei River.
The water is now subject to a two-step treatment, including biological treatment, to the benefit of the environment.
Chief Technical Engineer of the Borodinsky opencast, Oleg Tcherskikh, commented: "Mine water and seepage collect in a storage pond, which is a sump in a mined-out area of the mine, before being pumped to the water treatment facilities."
The sewage treatment facilities are comprised of a pond of approximately 20m3, 200 meters long with a depth of up to 4 meters. Once in the pond, the first step is water aeration. By increasing the oxygen saturation of the water, particles in the water will either rise to the surface or settle on the bottom. The pond also has a sludge treatment system for additional water purification and clarification. The water is then channelled to special gravel and clay bio filters and further oxygenated before being released to make its way towards the Barga River.
The surrounding area to the treatment plant was reconstructed as part of the investment project. The adjacent grounds and access roads to the bio-oxidation pond and filters were levelled and backfilled with gravel.
Compliance with all environmental standards and requirements is an integral part of operations at the Borodinsky opencast mine. Whether in-house or via third-party, the company regularly monitors environmental parameters, including effluent discharge and air quality.
Edited from press release by Harleigh Hobbs
Read the article online at: https://www.worldcoal.com/mining/05082016/borodinsky-water-treatment-facility-completed-2164/
You might also like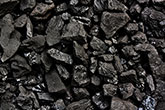 According to a recent release from Rystad Energy, global coal-fired power generation is on track to peak in 2023, as new sources of renewable and low-carbon energy expand rapidly.