---
CIMIC Group has amended its offer to acquire Australian mining contractor, Sedgman, after Sedgman applied to the Australian government's Takeovers Panel asking it to stop CIMIC from buying more shares in the company and sending out its formal Bidder's Statement to investors.
CIMIC currently owns 45.44% of Sedgman – up from the 36.99% it held when it launched the takeover bid in mid January. The additional shares were purchased by CIMIC on the ASX.
Sedgman had wanted the Takeover Panel to force CIMIC to return the additional shares it had acquired since releasing its offer. But following the release of the revised offer, the Takeover Panel has decided to take no action.
The Sedgman board is continuing to advise shareholders to take no action on the CIMIC bid until the board has had time to assess the revised Bidder's Statement and provide a recommendation. CIMIC's formal Bidder's Statement is not expected to be sent to shareholders until at least 8 February.
CIMIC is formerly known as Leighton Holdings and is owned by Spanish engineering giant, Grupo ACS. Its bid for Sedgman values the company at AUS$256 million.
Should the takeover succeed, CIMIC has said it would "reconstitute the Sedgman board" and review the dividend and capital management policies of Sedgman – a clear reference to a dispute last year between CIMIC and Sedgman Chairman, Rob McDonald.
CIMIC voted against Sedgman's remuneration report and opposed the appointment of three independent directors at the company's annual general meeting. Instead, it demanded Sedgman appoint a second CIMIC-nominated director and reduce the board's size to five people.
Instead, Sedgman had said it was undertaking a process to identify and recruit Non-Executive Directors – essentially ignoring CIMIC's demands – although that process has been paused pending the final outcome of the offer.
Separately, Sedgman also said that it expected to report a profit for the six months to December 2015 of AUS$7.5 – AUS$8 million.
Edited by Jonathan Rowland.
Read the article online at: https://www.worldcoal.com/mining/05022016/cimic-revises-bid-for-sedgman-2016-182/
You might also like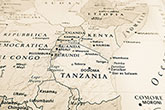 Edenville Energy Plc has provided an update on its Rukwa Coal Project in Tanzania.