Senate must reject Greens bid to ban thermal coal mining in Queensland's Galilee Basin
Published by Stephanie Roker, Editor
World Coal,
---
The Senate must reject the Greens' Bill to ban thermal coal mining in the Galilee Basin, which would cost Queensland jobs, threaten regional communities and increase emissions.
MCA's submission to the Senate Environment and Communications Legislation Committee Inquiry into the Galilee Basin (Coal Prohibition) Bill 2018 outlines the potential of Queensland's Galilee Basin to provide thousands of jobs to Queenslanders and support regional communities through responsible mining.
These projects would boost small businesses throughout central Queensland and improve public services to all Queenslanders through significant royalties.
Yet, in another attack on the world-class Australian minerals industry, the Greens want to sabotage the employment prospects of thousands of Queenslanders and put at risk future funding of more nurses, teachers, police and other essential public services and infrastructure for the state.
When Australia's global competitiveness as a destination for mining investment is already under threat, this Bill would further damage Australia's investment attractiveness and create significant sovereign risk.
The Bill undermines rigorous and thorough approvals processes at both state and Commonwealth level with which all major mining projects must comply.
Banning coal mining in the Galilee Basin will do nothing to reduce emissions.
The International Energy Agency, amongst others, notes that thermal coal demand will remain strong in Asia as many countries seek to rise up from energy poverty.
Without Australia's top quality coal, these countries will source lower quality coal from other suppliers. This means that banning our world-class coal exports will have no environmental benefit and would in fact increase emissions overall from the use of lower quality coal.
Instead of engaging in blinkered, politically-driven stunts, the Greens should focus on constructive efforts to ensure Australian coal is used more sustainably through innovation and carbon capture and storage and support regional communities and jobs.
Read the article online at: https://www.worldcoal.com/mining/04012019/senate-must-reject-greens-bid-to-ban-thermal-coal-mining-in-queenslands-galilee-basin/
You might also like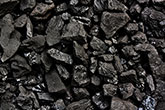 According to a recent release from Rystad Energy, global coal-fired power generation is on track to peak in 2023, as new sources of renewable and low-carbon energy expand rapidly.