---
Cloud Peak Energy Inc. (NYSE:CLD), one of the largest U.S. coal producers and the only pure-play Powder River Basin (PRB) coal company, has announced results for the second quarter and first six months of 2017.
Second quarter 2017 net loss was US$6.9 million, as compared to the net income of US$35.3 million for the second quarter of 2016, which included both US$18.8 million of contract buyout revenue and non-cash accounting income of US$37.3 million for asset retirement obligation remeasurements.
Adjusted EBITDA of SU$29.6 million, shipments of 14.3 million short t, and an average cost of US$9.72 per short t were all improved results as compared to the second quarter of 2016.
Exported 1.3 million short t during the second quarter, which were the company's full contracted volumes for the period.
Reduced undrawn letters of credit by US$38.9 million from 31 March, 2017. The improved company and coal industry conditions supported a lower amount of collateral for its reclamation bonding programme. Cloud Peak Energy now has US$28.6 million remaining in undrawn letters of credit.
Ended the quarter with total available liquidity of US$453 million.
Cordero Rojo Mine received the 2016 Safe Sam Award, from the Wyoming Mining Association, and the Wyoming Governor's Safety Award. Colin Marshall, President and Chief Executive Officer, commented, "Second quarter shipments improved by 21% compared with the second quarter of 2016, as we exported 1.3 million short t and domestic customers took their contracted coal ratably. Improving volumes allowed us to deliver a solid operational and financial performance in the second quarter as the industry environment continued to improve."

Health, safety, and environment

During the second quarter of 2017, among the Company's approximately 1150 full-time mine site employees, there were no reportable injuries. The year-to-date Mine Safety and Health Administration (MSHA) All Injury Frequency Rate (AIFR) is 0.17, compared to a rate of 0.16 through the second quarter of 2016. During the 39 MSHA inspector days at the mine sites in the quarter, the Company received one significant and substantial citation with an assessment totaling US$4632.

The Cordero Rojo mine was awarded the 2016 Safe Sam Award, which is presented by the Wyoming Mining Association to the mining operation with the best safety record and the most work-hours across operations of all sizes. The Cordero Rojo Mine also received the Wyoming Governor's Safety Award for the large mine category. This award recognises safety excellence among Wyoming's mine operators, chosen from approximately 350 active operators in the state.

In addition, Cloud Peak Energy's Antelope Mine, located near Douglas, Wyoming, received the third place safety award for large surface mines from the Wyoming State Mine Inspector and the Wyoming Mining Association.
Read the article online at: https://www.worldcoal.com/mining/03082017/cloud-peak-energy-sweeps-awards-for-safety/
You might also like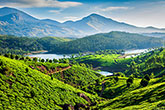 In a push towards eco-friendly coal transportation, Coal India Limited (CIL) has planned a capital investment in 61 first mile connectivity (FMC) projects.