First Colombia Gold Corp announces production and leadership update
Published by Louise Mulhall, Editorial Assistant
World Coal,
---
First Colombia Gold Corp. has announced that it has raised the first phase of capital to devote to its coal mining project.
This capital will be used to begin mobilising equipment and to start the first phase of reclamation work on the company's newly acquired lease in Clay County Kentucky.
Additionally, after retaining Ikerd Natural Resources to lead the operations for the Clay County lease, the Company has announced that Wes Johnson, who is currently running the coal division, will be taking over as CEO of First Columbia Gold Corp., as the company shifts to a full focus on coal. Jason Castenir, the previous CEO will be taking a consulting role and continuing to assist the company with the shift from the fuel sector to the mining sector.
"We are excited to finally move from planning and preparation toward implementation of our project", stated outgoing CEO Jason Castenir. "Our goal is for this to snowball and as we devote more resources to the coal mining, the projects can grow."
"I am excited, just very excited to have the opportunity to lead First Columbia in this new direction within the coal industry and I am really grateful to be a part of this team. We have been in the process for the past two months of assembling the best and most capable team within the coal industry to make sure we are operating effectively and for a profit," stated Mr. Johnson. Mr. Johnson continued, "Mr. Castenir has been terrific to work with and I am excited to continue to work with him and the entire team to move this project forward."
Mr. Castenir commented
"When we committed to this path back in April I knew that my limited experience within the mining and coal industries was going to be something we had to overcome in order for this to be a profitable venture. We as a team just felt like the timing was right to move someone into the executive position that had more experience and could ensure profitability in the long term. I couldn't be more thrilled for the company and the shareholders. We are finally ready to start this project. I am thankful I can still play a role and continue to do my part to make this company a success."
The company will be providing an update on timing and forecast production benchmarks by the end of July. This will allow the company to have the next thirty days on the ground to really see how quickly the reclamation process is going and determine the next steps as it pertains to extraction and logistics for production.
Read the article online at: https://www.worldcoal.com/mining/03072017/first-colombia-gold-corp-announces-production-and-leadership-update/
You might also like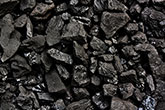 According to a recent release from Rystad Energy, global coal-fired power generation is on track to peak in 2023, as new sources of renewable and low-carbon energy expand rapidly.