Stanmore signs sale agreement with Peabody for Wards Well tenements
Published by Jane Bentham, Editorial Assistant
World Coal,
---
Stanmore Resources Limited announced that it has signed a definitive sale and purchase agreement with Peabody to divest the southern portion of the Wards Well tenement in Queensland, Australia, in return for cash, royalties, and access to critical infrastructure.
This will provide an optional solution to minimise start-up capital for the initial development of Lancewood and the northern area of Wards Well, which will be retained.
Consideration payable by Peabody in connection with the transaction comprises:
US$136 million upfront cash receivable on completion;
a contingent royalty of up to circa US$200 million in the future, based on a capped royalty profit sharing mechanism if the average sales price achieved is above certain thresholds for the first 120 million t of coal produced from the tenement area sold, following Peabody recovering their initial investment associated with this transaction and the development capital of Wards Well via their existing North Goonyella underground workings; and
if more than 120 million t of coal are produced from the tenement area sold, a further royalty stream is payable based on similar coal price thresholds, with the royalty to be pro-rated to the initial royalty stream on a tonnage basis.
Peabody will pay the stamp duty costs associated with the Transaction, expected to be approximately US$8.1 million.
Completion of the Transaction is expected 1H24, following the satisfaction of certain limited conditions precedent, including but not limited to: FIRB approval, execution of a royalty deed and associated royalty security (in agreed form), Ministerial approval from the Queensland Department of Natural Resources and Mines for the sale and boundary re-alignment, and certain other regulatory approvals and agreement in relation to infrastructure sharing arrangements between Stanmore and Peabody.
Marcelo Matos, Chief Executive Officer and Executive Director, said, "This is an exciting transaction for Stanmore as it continues to realise value from the assets acquired from BHP in 2022. The transaction achieves the monetisation of the Southern part of the Wards Well tenement which would unlikely be mined by Stanmore for many years and would be most logically mined via the existing Peabody North Goonyella workings. Furthermore, substantial high quality hard coking coal resources will be retained in the Northern parts of the Wards Well tenement with the transaction providing optionality to minimise the start-up capital for the development pathway of Lancewood, before potentially moving underground into Wards Well North thereafter. The agreement on a framework of collaboration arrangements provides a pathway to other potential cooperation opportunities to facilitate value accretion in the broader portfolio."
Read the article online at: https://www.worldcoal.com/mining/02112023/stanmore-signs-sale-agreement-with-peabody-for-wards-well-tenements/
You might also like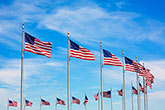 According to a recent release from the EIA, US coal-related CO2 emissions decreased by 68 million t in 2022, while overall US energy-related CO2 emissions increased slightly.