---
The Queensland Resources Council (QRC) is calling on the Queensland Parliament to use its Townsville sitting to formally throw out a Bill to ban mining in the Galilee Basin.
QRC Chief Executive Ian Macfarlane said the Townsville sitting this week would be the ideal opportunity for the Parliament to show its support for resources jobs, by voting down the Greens' Mineral Resources (Galilee Basin) Amendment Bill 2018 (Qld), which would outlaw mining in the Galilee Basin.
"Our political leaders say they support coal mining jobs. Now that the Parliament is getting out of Brisbane and sitting in a resources heartland it's time to back those words with actions," Macfarlane said.
"Parliament should vote immediately to throw out this Bill. It's been more than four months since a Parliamentary Committee recommended the Parliament vote down the Bill. But it is still before the Parliament, and it's still hanging over the heads of North Queenslanders who want a job.
"With anti-resources activists trying to bully business and trying to constantly disrupt people's lives and livelihoods, now is the time to act.
"The Greens want an end to all coal mining and all coal mining jobs. It's up to them to make their case in the Parliament as to why they want to put people out of work.
"From the Premier, to the Treasurer and the Opposition Leader, we'd hope to see every one of our political leaders in both the Government and the Opposition stand up against this type of economic vandalism."
Figures from the Office of the Chief Economist show that if the six major coal projects in the Galilee Basin were to proceed they would create 13 900 construction jobs and 12 803 jobs during operations.
"Regional Queenslanders want these jobs, and QRC is calling on the Queensland Parliament to back them to get those jobs," Macfarlane said.
"While anti-coal activists sneer at these jobs, they are an opportunity that regional Queenslanders are ready to grasp, especially given mining jobs are typically high skilled and high paying.
"It's time for the Queensland Parliament to take a stand against anti-mining, anti-jobs activists. The Parliament must vote in Townsville this week to throw out this destructive Bill."
Read the article online at: https://www.worldcoal.com/mining/02092019/qrc-calls-on-parliament-to-throw-out-anti-galilee-mining-bill/
You might also like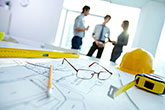 Two large carbon capture projects recently held a groundbreaking ceremony at the Wyoming Integrated Test Center (ITC).