---
Yancoal is raising US$2.5 billion in equity to provide funding for the acquisition of 100% of the shares of Coal & Allied.
Yancoal to launch a 23.6 for 1 pro-rata renounceable entitlement offer to raise approximately US$2.35 billion.
Entitlement Offer is underwritten or committed to US$2.3 billion o Yanzhou has committed to subscribe for US$1.0 billion of its entitlements under the Entitlement Offer and make its unexercised entitlements available to other eligible Yancoal shareholders who wish to take up additional shares in excess of their entitlement.
Remaining cash required for the upfront consideration for the Coal & Allied Acquisition and associated transaction costs to be funded by a fully committed share placement to strategic investors to raise US$150 million, unrestricted cash reserves and/or committed undrawn credit facilities.
Yancoal's capital structure to be simplified with Yanzhou committing to convert as many of its Subordinated Capital Notes as is permitted.
Coal & Allied is a strategically compelling acquisition for Yancoal.
Opportunity to transform Yancoal into Australia's largest pure-play coal producer o Provides Yancoal with majority interests in three of the ten largest low cost thermal coal mining operations in Australia.
Potential to unlock significant synergies from the integration of Coal & Allied with Yancoal's existing portfolio and incremental synergies from Yancoal's partnership with Glencore in the Hunter Valley.
Delivers a sustainable capital structure and cash flow generation to support value creation.
Accretive across key operational and financial metrics Yancoal Chairman Xiyong Li said: "The continued expansion of Yancoal via the acquisition of Coal & Allied provides new investment opportunities for existing shareholders and third parties looking to support the growth of the Australian resources sector. "The pro-rata entitlement offer has been determined in the interests of all shareholders and is expected to generate the necessary funding to support the next stage of our business' evolution.
"The strategic acquisition of Coal & Allied will redefine our position within the global coal marketplace and strengthen Yancoal Australia for the future." Yancoal's Chief Executive Officer, Reinhold Schmidt, said: "Yancoal continues to implement a robust strategy for continued growth, with the acquisition of Coal & Allied redefining our role as a key employer and producer within the local resources sector. "The expansion of our portfolio of tier one assets, combined with a strong and sustainable balance sheet and future cash flow generation, will allow us to create greater shareholder value."
Read the article online at: https://www.worldcoal.com/mining/02082017/yancoal-announces-us25-billion-equity-raising/
You might also like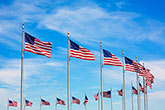 According to a recent release from the EIA, US coal-related CO2 emissions decreased by 68 million t in 2022, while overall US energy-related CO2 emissions increased slightly.