New Hitachi EX1200-7 excavator to provide customers with increased efficiency, reliability and durability
Published by Claire Cuddihy, Assistant Editor
World Coal,
---
Yesterday, Hitachi introduced the EX1200-7 excavator, which will provide increased efficiency, reliability and durability for customers. The excavator, which is available in North and South America, is the third machine in Hitachi's new EX-7 series lineup, following the recent launch of the EX2600-7 and EX5600-7.
"Available in a backhoe or shovel configuration, the EX1200-7 is our smallest mining excavator and also serves as a crossover machine for construction customers," said Brian Mace, Mining Product Marketing & Applications Manager, Hitachi Construction Machinery – Americas.
"This versatile machine delivers an astounding combination of power and the latest technologies you need to get the job done, whether its large-scale excavation or mining."
Enhanced efficiency
Thanks to Hitachi's fuel consumption optimisation (FCO) technologies, the EX1200-7 improves total fuel economy by 6% as compared to the previous model (the EX1200-6) through engine and hydraulic system improvements. The EX1200-7 features a fuel-efficient Cummins EPA Final Tier 4 engine with DEF. For non-regulated countries, a Cummins engine featuring fuel-calibration optimisation settings helps contribute to improved efficiency. Additionally, when the machine is in neutral, auto-idle reduces engine speed to save on fuel consumption.
The new EX1200-7 also features a 4.5% increase in bucket capacity with a 7 m3 (9.2 yd3) capacity. Equipped with optimised swing control, the new machine also has an improved hydraulic system with a flow regeneration valve to reduce power requirements from the hydraulic system and engine, lowering fuel consumption and improving pump life.
Improved reliability
For reliable performance, the EX1200-7 undercarriage has three single-sided upper rollers on each side of the track frame that help maintain track shoe clearance and reduce debris build-up. Additionally, the boom and arm are welded, utilising a full-box section design to evenly distribute stress and provide ease of maintenance. The underslung low bend configuration of the front attachment hoses removes the need for clamping to help reduce chafing and increase reliability.
A new option with the machine is the auto-lubrication system for a bulk excavation front attachment, which supplies grease to the superstructure including bucket pins. The advanced system comes redesigned with a large capacity grease tank, new grease pump, in-line grease filter and breather with filter, resulting in a more reliable system with less downtime.
Increased durability
The EX1200-7 design was created for optimal frame longevity to ensure the machine withstands the demands of any operation. With the cab resting on 6-point, support type, fluid-filled elastic mounts, the cab durability is significantly improved due to reduced shocks and vibrations.
Likewise, a centre track frame delivers optimal stress dispersion in order to reduce the chance of failure in high-stress areas. An improved track link design also mitigates premature failure of the master pin while oil-filled idlers and rollers eliminate the need for daily lubrication.
Amplified comfort
The EX1200-7 not only gets the job done, it also provides maximum comfort while doing so. The pressurised cab's climate controlled air conditioning helps overcome environmental extremes, and the operator seat was specifically designed for the mining industry with a weight-adjusting cushioned seat that allows the operator to customise suspensions settings.
A large, multi-functional display provides key machine information that is fitted with an LED backlight to improve clarity and reduce reflective glare. An optional sun visor and roll screen also help provide maximum comfort.
The EX1200-7 also provides the option of Aerial Angle™, which is popular among customers and works as a 360° vision system. The system assists with noting equipment surroundings through a display monitor that combines a set of images captured by cameras positioned at different locations around the machine.
The EX1200-7 will be available to the US, Canadian, Latin American and Brazilian markets. Hitachi's EX-7 Series excavators are manufactured in Japan.
Read the article online at: https://www.worldcoal.com/mining/02052019/new-hitachi-ex1200-7-excavator-to-provide-customers-with-increased-efficiency-reliability-and-durability/
You might also like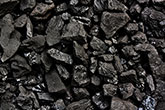 According to a recent release from Rystad Energy, global coal-fired power generation is on track to peak in 2023, as new sources of renewable and low-carbon energy expand rapidly.