RPMGlobal selected to conduct a feasibility study for Barapurkuria Coal Mining
Published by Harleigh Hobbs, Editor
World Coal,
---
RPMGlobal Holdings Ltd (RPM) has entered into an advisory services contract with Barapakuria Coal Mining Co. Ltd (BCMCL) as a member of a three team consortium with Fugro Consult GmbH and Mibrag Consulting International GmbH to deliver a feasibility study for development of the 'Dighipara coalfield located at Dighipara, Dinajpur, Bangladesh.
The total project is US$18.5 million. The BCMCL project objective is to develop and carry out a complete exploration, geological, hydrological, geotechnical, economics and environmental study resulting in a complete feasibility study to determine the technical and economic feasibility of the Dighipara coalfield in Bangladesh. As Bangladesh passes peak gas supply, and with the clear intention to continue to accelerate economic growth in the north western region of Bangladesh, the Bangladesh government has engaged the consortium to complete the study to support the growing demand for energy in Bangladesh.
Energy security is a key imperative for the government. Now that people are receiving electricity there is an expectation for uninterrupted power. Achieving this goal is an imperative for the government and it appears the Dighipara coal mine could be a major contributor to realising that goal. There is 865 million t of coal so even being able to extract 40% would be significant.
RPM will be involved with the delivery of a range of advisory services including exploration advisory services, conceptual, pre-feasibility and feasibility studies, overall project economic modelling, JORC resource and reserve statements, gas testing as well as acting in the role of technical team lead supporting the overall project.
RPM's Executive General Manager of Advisory Services Philippe Baudry commented: "RPM is pleased to have been awarded this important work for the BCMCL project. Partnering with both FUGRO and MIBRAG gives RPM the opportunity to illustrate our ability to successfully collaborate and deliver RPM's capabilities into large scale advisory projects of this nature."
Read the article online at: https://www.worldcoal.com/mining/01062017/rpmglobal-selected-to-conduct-a-feasibility-study-for-barapurkuria-coal-mining/
You might also like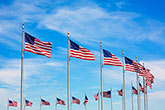 According to a recent release from the EIA, US coal-related CO2 emissions decreased by 68 million t in 2022, while overall US energy-related CO2 emissions increased slightly.