---
Aurizon must resume its normal rail maintenance programme for the Central Queensland Coal Network immediately and withdraw its threat of economic damage to the State, Queensland Resources Council (QRC) Chief Executive Ian Macfarlane said.
Macfarlane said the decision by Aurizon to refer the Queensland Competition Authority's draft future management arrangements for the Central Queensland Coal Network to the Supreme Court highlighted the need for Aurizon to resume normal maintenance practices.
Macfarlane noted that Aurizon had shown no regard for the independent QCA process when, in February, it announced new maintenance measures to stop the movement of 20 million tpy of coal – cutting Queensland trade revenue by AUS$4 billion and blowing a AUS$500 million hole in the State Budget due on 12 June.
"If it fails to resume normal maintenance arrangements for the Central Queensland Coal Network immediately, Aurizon is not only pre-empting the Queensland Competition Authority but the Supreme Court of Queensland," Macfarlane said.
"Aurizon might not have regard for the Queensland Competition Authority, but it should care about the Supreme Court. Aurizon should also care about the economic damage it is doing to Queensland and to Queenslanders.
"A AUS$500 million cut to royalties is a AUS$100 cut for every man, woman and child living in Queensland in the next State Budget.
"The QRC and its members have respected the independent QCA process. We have provided the information the Authority has needed. Aurizon has sought to delay and prevaricate on QCA requests for information."
Macfarlane said when the QCA draft decision for the Central Queensland Coal Network was released in December, Aurizon claimed QCA had made "fundamental errors and miscalculations" and "material anomalies". That does not seem to be the rationale for Aurizon referring it to the Supreme Court.
He explained: "When the QCA inquires into Aurizon's own decision to change maintenance arrangements and cut the movement of coal, Aurizon takes its bat and ball to the Supreme Court. If Aurizon wants to shows good faith, it should resume normal maintenance arrangements until both the Supreme Court and QCA processes are complete. To not do so, shows contempt for both institutions and frankly, contempt for the Government and the people of Queensland."
Read the article online at: https://www.worldcoal.com/handling/30042018/aurizon-must-resume-normal-rail-maintenance-programme-says-qrc/
You might also like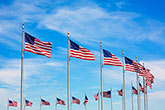 According to a recent release from the EIA, US coal-related CO2 emissions decreased by 68 million t in 2022, while overall US energy-related CO2 emissions increased slightly.