Two triple wagon unloading lines for Taman Seaport, Russia
Published by John Williams, Editorial Assistant
World Coal,
---
On 4 October 2019, the first of two coal handling lines at the new Taman Seaport in Krasnodar Region on the Black Sea was commissioned in the presence of the Russian President Vladimir Putin.
The system supplied by SCHADE Lagertechnik GmbH consists of two wagon tippler unloading systems, which operate independently of each other. Each system unloading the coal from three wagons coupled together, in one single tipping operation. For triple wagon operation the maximum load is 84 t and the throughput of each unloading line is around 60 wagons per hour, producing a minimum of 4200 tph per line.
"Two SCHADE wagon tippler unloading lines, which each empty three wagons full of coal at the same time, is a technological breakthrough, unparalleled in Russia today," explains Klaus Paul, Technical Managing Director of SCHADE Lagertechnik, on the occasion of the inauguration in Taman.
The two triple C frame wagon tipplers work independently of each other, each emptying three wagons of coal at a time, to achieve a discharge capacity of 60 wagons per hour per line. The two wagon tippler units are to be used for coal in the first instance and later for iron ore. A further unit, a pivot frame tippler, is planned for sulfur handling.
Taman Seaport has been extended in recent years by the Russian company OTEKO-Portservice to become the second largest freight handling port in the southern part of the country. By approximately 2021 further terminals will be established at this geographically significant freight hub between the Sea of Asov and the Black Sea. In August 2008, Vladimir Putin, who was Prime Minister at the time, had issued a government decree to this effect.
The order from OTEKO in June 2016 was the biggest SCHADE had received since being a member of the AUMUND Group. The contract value runs into several tens of millions of Euros and also includes four semi-portal reclaimers, each with a rail span of 42.5 m, and three wagon tipplers in various designs with Indexers to position the wagons for unloading.
Since mid-2019, the two C-Frame Wagon Tipplers have been installed in Taman Sea Port and prepared for commissioning, which should be completed by the end of the year. The installation of the pivot-frame wagon tippler and the wagon indexers is planned to start in the first quarter of 2020. The four semi-portal reclaimers are on site, and their assembly is due to start towards the end of summer 2020.
Read the article online at: https://www.worldcoal.com/handling/23102019/two-triple-wagon-unloading-lines-for-taman-seaport-russia/
You might also like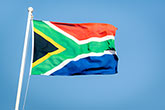 Black Royalty Minerals Koornfontein has signed Bettercoal's letter of commitment.