Winter weather delays construction of US clean coal plant
---
Adverse weather conditions have disrupted the construction of a clean coal plant in Oklahoma, US.
Clean Coal Technologies Inc. had hoped to have its pilot clean coal test plant operational by early 2014, however, winter weather had been cited as the reason for significant delays in the plant's construction.
CEO Robin Eves said that "one of the worst winters on record" put the project behind schedule, as workers found themselves frequently unable to reach the facility.
However, officials with the company behind the clean coal technology remain confident of the project's success, despite this hindrance now adding a significant cost to the plant's construction.
Eves said the delay had added to the cost of the initial US$ 3.6 million project, leaving the company looking to find additional funding.
The CEO did not indicate how much more money was needed to finish the project, but he said that construction would soon begin again.
He said he expected the plant to be completed from roughly 6 weeks following the resumption of construction.
Once it is completed, the plant will be trucked to the AES Shady Point coal plant near Panama in Le Flore County. It will apply the New York-based company's formula for improving coal as a fuel source by removing moisture and volatile material.
Potential South Korean investment
Eves said he had visited the plant with a group of potential investors from South Korea in the run up to Christmas 2013.
"This is really an engineering masterpiece," Eves said. "The technology works. We know that, and therefore no proof of concept is necessary."
"This will be a showpiece for the company and the technology," Eves added.
Edited from various sources by Sam Dodson
Read the article online at: https://www.worldcoal.com/handling/19032014/weather_delays_construction_of_clean_coal_plant_634/
You might also like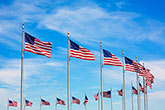 According to a recent release from the EIA, US coal-related CO2 emissions decreased by 68 million t in 2022, while overall US energy-related CO2 emissions increased slightly.