---
For 1H16, Port of Hamburg's total seaborne cargo throughput, which includes the general and bulk cargo segments, came in at 70.2 million t.
This was down slightly by 0.9% on the previous year.
"Seaborne cargo throughput in the Port of Hamburg in the first half of the year may have been slightly lower, but the trend was noticeably more stable. With an advance of 1.9% by comparison with the preceding three months, the second quarter of 2016 already signalled a discernible upward trend," said Axel Mattern, joint CEO of Port of Hamburg Marketing.
This positive trend is also demonstrated by a comparison of the second quarters of 2016 and 2015, which reveals growth of 0.7%. The trend on seaport-hinterland traffic by rail is also very gratifying. Mattern continued: "We have established that in the first half of 2016, the quantity of freight transported ecologically by rail reached 23.8 million t, representing a real increase advance of 3.9%. Hamburg is further extending its position as the largest rail port in Europe."
Bulk cargo throughput in Hamburg for 1H16 was 23.3 million t – down 1.4%. Bulk cargo saw different trends for imports and exports.
On imports, throughput totalled 17.1 million t, which represented an advance of 6.7%.
On exports, total bulk cargo throughput was 6.2 million t – down 18.3% and well below the same time in the previous year.
Import growth was fuelled by a 25.6% rise in suction cargoes to 2.2 million t and one of 20.8% to 5.5 million t in the liquid cargo segment.
Despite a 1.8% downturn in 1H16, the Port of Hamburg grab cargoes totalled 11.3 million t and remained the strongest segment in bulk cargo handling. Imports of coal and coke were down by 3.7% at 3.7 million t, and of ores were down by 6.2% at 5 million t – both failed to reach the previous year's strong totals. Weaker demand from power plants and the steel industry are reported as the reason for lower throughput.
Port of Hamburg indicated that there are various reasons for the trend in exports of suction and liquid cargoes. Along with harvest-related lower grain exports that were lower substantially – 34.4% lower – than in the previous year at 2.1 million t.
The lower throughput figure of 1 million t – a reduction of 36.3% – is reported to be due to the closure of a large major refinery in Hamburg and cessation of exports of oil products from there.
On the export side, the grab cargo segment produced an upturn in 1H16 seaborne cargo throughput. Exports of building materials and scrap along with 1.4 million t (up 2.5%) of fertilizers combined to produce growth in this segment of 5.8% to 1.9 million t.
Edited from press release by Harleigh Hobbs
Read the article online at: https://www.worldcoal.com/handling/17082016/port-of-hamburg-1h16-results-indicate-signs-of-stabilising-2254/
You might also like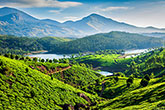 In a push towards eco-friendly coal transportation, Coal India Limited (CIL) has planned a capital investment in 61 first mile connectivity (FMC) projects.