---
As part of the project for the construction of the Solntsevsky coal mine to the Shakhtersk coal seaport in the Uglegorsk district of Sakhalin (Russia), specialised contracting organisations have begun pre-construction work. The task is to prepare the conveyor line route for the subsequent laying of the foundation and equipment installation: to clear it from plantations, to conduct soil development, to lay roads in certain sections of the route and equip sites for warehousing and storage of equipment. Upon completion of the preparatory measures, general construction work will begin.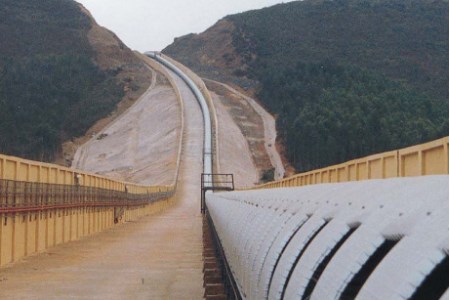 The start of the first phase of the project allowed to create about 50 new jobs in the repair and construction sector of the Uglegorsk region, as well as use the services of local lessors of construction equipment. With further promotion of the project, the number of new jobs will increase.
According to the plan, the construction of the conveyor line will be completed in 2021. The equipment supplier, according to the results of the project competition, became the French company RBL-REI SA, one of the world leaders in the field of engineering of such systems. The contract for the manufacture, delivery and installation of structures was signed in the first half of this year.
The new facility will be not only the longest in Russia - about 26 km, but also one of the most modern and advanced in the world, including environmental parameters. The project is being implemented taking into account all the requirements of the environmental legislation of the Russian Federation.
"To reduce the environmental impact, the company will build a closed-type conveyor gallery. There are three of them at coal transshipment sites; it is planned to install an aspiration system using modern dust-collecting equipment. To eliminate noise, the equipment of the conveyor and its components will be made in a noise-proof version. In addition, putting the conveyor into operation will reduce the load on local roads," said Anton Ustinov, Deputy General Director for Development Projects, VGK.
According to the comprehensive development strategy of the VGK, the construction of the main coal conveyor is one of the key measures to further increase the production and shipment of coal in the Uglegorsk district. At the end of 2019, this volume will be 10 million t, which is 2.5 million t more than last year. In the future, the company plans to enter the extraction and shipment of 20 million tpy of coal.
The project is supported by federal and regional authorities. It is implemented in the regime of the Free Port of Vladivostok, the effect of which extends to the Uglegorsk district. The total cost of the project is tentatively estimated at about 7 billion rubles. The project investor is the Eastern Mining Company.
Read the article online at: https://www.worldcoal.com/handling/16092019/pre-construction-work-begins-for-solntsevsky-mine-to-port-coal-conveyor/
You might also like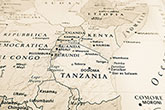 Edenville Energy Plc has provided an update on its Rukwa Coal Project in Tanzania.