---
As a result of continual declines in thermal coal prices and no expected near-term improvements, Global Coal Sales Group LLC, an exporter of thermal coal, has advised Westshore Terminals LP that it will be necessary to reduce its sales to the export market for 2016 and, if current prices persist, further reductions may be necessary in 2017 and 2018.
Global Coal and Westshore's agreement is therefore being restructured in order to best position Global Coal in this tough time.
The restructure will reduce Global Coal's committed volumes for 2016 – 2018 and certain payments to Westshore will be accelerated. As a result, Westshore's 2016 throughput volumes are now anticipated to be approximately 24 – 24.5 million t, whereas this was previously projected to be 26 million t.
In light of recent events, Westshore has reviewed the need to fully complete the US$270 million capital project underway. To date, Westshore has completed the new office and shops and has ordered the new shiploader for berth 1 and first stacker reclaimer, both due for delivery and installation in 2016. Two additional stacker reclaimers have also been ordered to replace the current 40 year old equipment; however, Westshore has the option, until 31 December 2016, to cancel the third stacker reclaimer and will make that determination later in 2016. If the order for the third stacker reclaimer is cancelled, the total budget for the project would drop to US$225 million.
Consistent pressure in global export thermal coal markets and risks of further declines in throughput has led Westshore's board to continue its policy of incurring no debt financing for the capital project.
Accordingly, Westshore's board of directors has decided to reduce the quarterly dividend by a further US$0.09 to US$0.16 per quarter and has declared a dividend of US$0.16 per share payable on or before 15 January 2016 to shareholders of record on 31 December 2015.
The dividend will be designated an 'eligible dividend' for Canadian tax purposes. The board will continue to review the dividend policy on a regular basis, factoring in the current coal market conditions and other opportunities Westshore may have.
Edited from press release by Harleigh Hobbs
Read the article online at: https://www.worldcoal.com/handling/10122015/westshore-terminals-further-reducing-sales-3271/
You might also like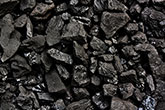 According to a recent release from Rystad Energy, global coal-fired power generation is on track to peak in 2023, as new sources of renewable and low-carbon energy expand rapidly.