---
US rail operator, Norfolk Southern, has rejected Canadian Pacific's (CP) latest offer for the company, saying it was "even more uncertain and risky" than the first offer.
The new offer saw CP reduce its cash offer to Norfolk Southern's share holders in exchange for a greater stake in the combined company.
To alleviate regulatory concerns over the takeover, CP offered to close the transaction into a voting trust. This is a rare M&A tactic that would see CP and Norfolk Southern run as independent entities until the US Surface Transportation Board (STB) can rule on the merger.
Under the 'voting trust' structure, one of the companies – either Norfolk Southern or CP – would be overseen by an independent trustee, a structure that would "dramatically' alleviate any regulatory concerns, according to CP's CEO, E. Hunter Harrison.
Norfolk Southern was quick to criticize the offer with the company's Chairman, President and CEO, James A. Squires, calling it "grossly inadequate.
Squires also rubbished the idea of a voting trust, saying that Norfolk Southern had reviewed the option and did not believe it would be accepted by the STB, quoting from a white paper commissioned by the rail operator and written by two former STB chairmen.
"As simple background, rail carriers cannot assume control of another carrier without prior STB approval," the white paper said. "The STB's approval process can last between 19 and 22 months. Current STC regulations, adopted in 2001, set a high bar for approval of a proposed major merger and related voting trust based on an untested public interest standard. In our expert opinion, the STB is not likely to approve CP's poposed voting trust or the CP-NS merger."
With Norfolk Southern's rejection of CP's bid, speculation is now mounting that Harrison and Bill Ackman, CP's biggest shareholder, may take the takeover hostile – although the chances of this were played down by rail analyst, Tony Hatch.
"There hasn't been a hostile takeover of a railroad to my knowledge," Hatch told JOC.com, adding that the closest the industry had come was when Ackman's Pershing Square hedge fund installed Harrison as CEO of CP in 2012, against the wishes of CP's board.
Ackman was, however, seemed to strike a conciliatory tone when questioned by analysts in a recent conference call: "I think we can avoid all this proxy and other stuff. I think this will ultimately at the end of the day be a friendly consensual transaction. They usually are."
Edited by Jonathan Rowland.
Read the article online at: https://www.worldcoal.com/handling/10122015/norfolk-southern-reject-revised-takeover-bid-from-cp-3272/
You might also like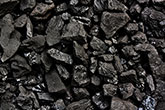 According to a recent release from Rystad Energy, global coal-fired power generation is on track to peak in 2023, as new sources of renewable and low-carbon energy expand rapidly.