EMCO selects RBL-REI SA as contractor to construct its 28 km coal conveyor
Published by Claire Cuddihy, Assistant Editor
World Coal,
---
As a result of the tender of projects, the French RBL-REI SA, one of the world engineering leaders, was assigned as the contractor to perform the construction works for the 28 km main coal conveyor. The contract for the production, supply and installation of the respective equipment was signed in Moscow. East Mining Company Transportation Systems Ltd., the resident of the Free Port of Vladivostok, has become the signatory from the party of EMCO group.
The coal conveyor in the territory of the Uglegorsk region in the Sakhalin region will be the most extensive in Russia. It will connect the key production assets of Solntsevsky Coal Mine Ltd. with the Coal Sea Port Shakhtersk Ltd.
According to the company's comprehensive development strategy, the construction of conveyor is one of the key measures to further increase of coal production and export shipment from 7.5 million t (as per 2018) to 20 million t after 2022.
The production of the equipment will start in May 2019, and by the end of the year the construction works will commence. First, the vertical levelling of the conveyor path, earthwork operations and foundation arrangement will be done.
The construction is scheduled to be finished by 2021. The project's total costs are pre-evaluated as R 7.8 billion . EMCO is the project's investor. In the next four years, EMCO plans to invest the total of around R 20 billion into the development of coal production and export in the municipal unit territory.
The project is supported by the federal and regional authorities and is implemented in the mode of the Free Port of Vladivostok.
"The main coal conveyor in Uglegorsk region will be one of the most innovative not only in Russia, but in whole world. The launch of this project will considerably decrease the motorway load in the region and will have a positive impact on the ecology, as it will be 'closed' along its entire length. The implementation of the project will create additional high-tech workplaces, largely increase our tax payments into the regional and municipal budgets", Oleg Misevra, the Board Chairman of EMCO, said.
Read the article online at: https://www.worldcoal.com/handling/08032019/emco-selects-rbl-reisa-as-contractor-to-construct-its-28-km-coal-conveyor/
You might also like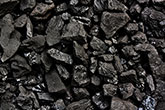 According to a recent release from Rystad Energy, global coal-fired power generation is on track to peak in 2023, as new sources of renewable and low-carbon energy expand rapidly.