---
Hauling is a significant cost consideration and operators worldwide are constantly searching for transport solutions to reduce their transport costs. Traditional techniques mostly resort to a combination of huge dumpers for the open pit haul and road trains with special prime movers for the long haul. As many easily accessible sources are already exploited, long haul distances have been continually growing. Determining saving potential in the transport chain requires a critical consideration of the whole transport philosophy.
Traditional dumpers are huge – and so are the maintenance costs and efforts related to them. Tyres may weigh up to 5 t of and cost up to €40 000 each, downtimes during repair processes are high since a single damage can put the whole dumper out of use. Additionally, reloading the loose material on the road train means additional costs for loading devices and personnel become due.
With the concept of partly replacing dumpers in and around the pit as well as in surface mining in favour of haul trains, the TII Group has targeted these saving potentials of roughly 30% – even more in single cases – by bringing in the NICOLAS Tractomas. This prime mover – currently the strongest one in the world – can transport 350 t of payload from the bottom of the pit directly into the longhaul. Loads of up to 550 t are possible with an additional driven powerdolly on 10% inclines.
The huge cost savings result from standard tyres, lower fuel consumption and lower maintenance costs. Additional benefits result from the lower unit prices compared to traditional dumpers and lower maintenance downtimes. Damaged tip trailers can be replaced fast, punctured tires changed easily without a need for heavy equipment.
With an overall width of 3.48 m compared to dumpers ranging up to 10 m the NICOLAS Tractomas also allows width reduction concerning pit haul spirals and general pit road infrastructure. It complies to ROPS/FOPS regulations and convinces with a rugged chassis design, a robust CAT motor and an Allison drive train developed for challenging mining surroundings.
The TII Group recently delivered a Tractomas model to Australia's LCR Group, an industrial and mining services company providing 'lift and shift' services to domestic and international customers. LCR's services include bulk material handling, transport, mining and other related tasks. The Tractomas unit is assigned to transport coal-haulage trailers at an LCR-operated coal mine in Queensland. At this operation, the truck pulls trains of up to five 87 t capacity, side-tipper trailers with a total weight of 535 short t. Haul distances range between 10 and 40 km and include gradients of up to 5%.
Read the article online at: https://www.worldcoal.com/handling/04082017/in-search-for-new-solutions-tii-targets-haul-costs/
You might also like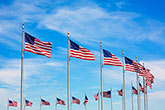 According to a recent release from the EIA, US coal-related CO2 emissions decreased by 68 million t in 2022, while overall US energy-related CO2 emissions increased slightly.