---
The action by monopoly rail operator Aurizon to stop moving up to 20 million t of Queensland coal was a "risk" to a record outlook for the resources sector, according to a new Australian Government report released on 2 July.
Queensland Resources Council Chief Executive Ian Macfarlane said the report, by the Federal Industry Department's Office of Chief Economist, highlighted the risk of "potential capacity losses from proposed changes to the maintenance schedule of Aurizon, the rail network operator of the Central Queensland Coal Network."
"Only last week, senior management of Aurizon reaffirmed their threat to stop the movement of up to 20 million tpy of coal," Macfarlane said.
"The impact of this threat – delivered in full – will cut up to AUS$4 billion in export revenue and up to AUS$500 million in royalties for the State Government to reinvest for the benefit of all Queenslanders.
"Aurizon's actions come as the sector is strengthening. Over the last 12 months, the resources industry in Queensland created a new job every hour and generated AUS$1 billion in exports every week.
"Coal exports from Queensland are now worth more than AUS$30 billion annually and royalties from coal are a record AUS$3.7 billion. Metallurgical coal demand has grown strongly.
"Coal is Queensland's largest export and it is set to takeover – from iron ore – as Australia's most valuable export."
Macfarlane said the Australian Government's report highlighted the growth in metallurgical coal exports to India – increasing by 22% over the last 12 months, and forecast to overtake China as the world's largest importer of metallurgical coal by 2020.
"However, according to the report, North American producers have moved to provide alternative source of supply after weather-related supply disruptions in Australia."
The report stated: "Exports of metallurgical coal from the United States to India tripled year-on-year in the March quarter of 2018, and grew by a robust 71% to Japan over the same period."
Macfarlane said the Queensland coal industry was not complacent about the entry of suppliers from North America into traditional markets such as Japan.
"That is why we have been so determined and so united in seeking a resumption of Aurizon's normal maintenance arrangements and removing the threat against moving coal from mine to export port," Macfarlane concluded.
Read the article online at: https://www.worldcoal.com/handling/02072018/update-aurizon-risks-outlook-for-resources-sector/
You might also like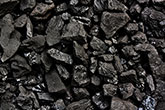 According to a recent release from Rystad Energy, global coal-fired power generation is on track to peak in 2023, as new sources of renewable and low-carbon energy expand rapidly.