---
Aspire Mining has received revised capital estimates for the development of the Nuurstei coking coal project (Nuurstei project) from Mongolian mining contract and services company, Ferrostaal Mining Services LLC (FMS), and from German wash plant design and construction company, MBE Coal & Minerals Technology GmbH (MBE).
MBE has provided an initial plant design based on analysis of the physical and coking properties of an indicative bulk sample from the Nuurstei project. Based on this analysis, MBE has estimated a capital cost of US$10 – US$12 million for the plant as well as foundations, piping and materials handling. This estimate is preliminary and subject to potential design changes once additional washability testwork has been conducted over the course of 2017.
The company is in a discussion with a potential contractor based solution where the contractor will provide the wash plant at Nuurstei on a toll treatment basis.
In addition, FMS, the preferred sub-contractor for the Nuurstei project, has provided a desk top analysis of the cost of associated infrastructure required to establish an operation at Nuurstei. These activities include:
Heavy equipment workshop/warehouse.
Administration and laboratory.
Site Power and water.
Road access.
The desk top estimation by FMS is the range of US$5.75 – US$7.75 million with a 10% contingency allowance.
Read the article online at: https://www.worldcoal.com/exploration-and-development/28072017/nuurstei-project-receives-reduced-capital-investment-estimate/
You might also like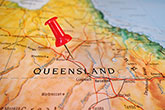 CIMIC Group's minerals processing company, Sedgman, has secured an operations and maintenance contract in the Bowen Basin, Queensland, from Pembroke Resources.