Atrum Coal reports promising Panorama North drilling results
Published by Louise Mulhall, Editorial Assistant
World Coal,
---
Encouraging washability results identify three promising targets which warrant further exploration work.
Highlights
Coal quality testing and analysis confirms emplacement of high quality anthracite at Panorama North.
Potential product qualities generated from target seams at Panorama North very similar to Groundhog North.
Drilling to recommence in early Q3, 2017.
Atrum Coal Limited (Atrum or the 'Company'), along with its joint venture partner Japan Oil, Gas and Metals National Corporation (JOGMEC), are has announced coal quality findings from the 2016 exploration program at the Company's Panorama North Anthracite Project (Panorama North), located in British Columbia, Canada. The company has received encouraging coal quality results from drilling at Panorama North, with physical and chemical testing of intersected anthracite seams showing they have the potential to produce low ash, low volatile matter, high grade anthracite products.
2016 Exploration Programme Panorama North is positioned on the southern extent of the Groundhog Coalfield, within the Bowser Basin in northwest British Columbia The property is located 15 km south-west of Atrum's flagship Groundhog North Mining Complex and 130 km northeast of Stewart port. Exploration in 2016 included field mapping, and completing a total of 1194 fully cored m within four drillholes.
Target Anthracite Seams The 2016 field season aimed to explore a central zone of the Panorama North property to identify potential economic targets. Diamond core drilling of four holes was completed, with a total of nineteen seams identified within the Currier Formation. Three separate seams (A1, A3 & A5) were identified as prime targets, and these were tentatively correlated across the exploration area.
Read the article online at: https://www.worldcoal.com/exploration-and-development/27032017/atrum-coal-reports-promising-panorama-north-drilling-results/
You might also like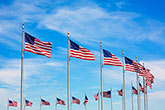 According to a recent release from the EIA, US coal-related CO2 emissions decreased by 68 million t in 2022, while overall US energy-related CO2 emissions increased slightly.