Edenville Energy provides update on Rukwa coal project financial modelling
Published by Harleigh Hobbs, Editor
World Coal,
---
Edenville Energy, the company developing an integrated coal-to-power project in western Tanzania, has provided an update on the status of the financial modelling work for the project.
A newly constructed financial model for the company's Rukwa coal-to-power project has been completed by Diamond Energy Ltd, an independent power modelling consultant, commissioned by the company.
Rufus Short, CEO of Edenville Energy, said: "I am extremely pleased with the completion of the new independent financial model for our Rukwa coal-to-power project. We now have both an additional level of assurance to what has been done previously, and going forward, will be able to use a fully independently constructed model, structured for international project finance and so preferable for funding negotiations. In addition, we are currently in the process of completing significant work flow including an updated mining assessment; bulk sampling of the deposit and detailed coal wash plant requirements. These will feed into the overall financial analysis of the project over the coming weeks and months."
This new financial model further builds upon and validates the results and integrity of the financial model constructed from the results of the 2015 power plant feasibility study carried out by Lahmeyer India.
Positive and comparable results were obtained in the new financial model compared to the 2015 model with an increase of approximately 14% in pre-tax NPV, reflective of improved time granularity of cashflow modelling, pass through indexation and revised capital cost phasing.
For clarity, the 2015 model returned a pre-tax NPV(10%) of US$220 million with an IRR of 23.1% over a 30 year project life for an integrated 120 MW coal-to-power project at the company's Rukwa site. The newly constructed financial model using essentially the same cost inputs returns an improved pre-tax NPV(10%) of US$252 million demonstrating an IRR of 23.4% over the same time period of 30 years. The size of power plant in both models was set at 120 MW with a plant utilisation of 80%.
Additionally, the work currently being completed by independent mining consultants, SMS, on evaluation of the mineable resource, will allow the potential for a larger power plant to be more fully assessed.
The financial model gives the Edenville an additional level of confidence on both the integrity of the work originally carried out in 2015 and the underlying modelling methodology.
The company has reported that it is extremely pleased that the original 2015 model has been independently verified through this latest work. Running essentially the same inputs though the new financial model indicates the structure of the company's original modelling was conservative. The new financial model has been independently constructed from first principles and provides a basis to engage in detailed discussions with relevant institutions for project financing and development.
Edenville along with its consultants is progressively updating various inputs and parameters for the project as feasibility work and other required tasks continue to be progressed and completed.
Edited from press release by Harleigh Hobbs
Read the article online at: https://www.worldcoal.com/exploration-and-development/22092016/edenville-energy-provides-update-on-rukwa-coal-project-2463/
You might also like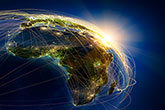 Contango Holdings Plc has advised that the production of washed coking coal has commenced at its flagship Lubu Coking Coal Project in Zimbabwe.