---
The New South Wales (NSW) government has reached a commercial agreement with BHP Billiton to buy back the Caroona exploration licence (EL) 6505 – issued in 2006 for underground coal mining covering approximately 344 km2 in the Liverpool Plains.
BHP Billiton has agreed to cease progression of the Caroona coal project and no coal mining will occur under the famous black soils of Liverpool Plains – some of the most valuable farming land in Australia.
Premier Mike Baird said: "After careful consideration, the NSW government has determined that coal mining under these highly fertile black soil plains, as proposed by Labor, poses too great a risk for the future of this food-bowl and the underground water sources that support it.
"This decision guarantees the future of the State's most productive and fertile farming land, providing confidence for local farmers to invest in an industry that has the potential to be one of the food bowls of the world," he continued.
BHP Billiton Minerals Australia President, Mike Henry, acknowledged the NSW government's willingness to come to an acceptable agreement in respect of the cancellation of EL6505.
"While we believe that Caroona would have been developed responsibly, we accept the Government's decision and appreciate its willingness to work with us to agree an acceptable financial outcome for the cancellation of our exploration licence," Henry said. "The Caroona coal project was studied extensively and developed cautiously for almost 10 years. We carried out extensive planning to ensure there would be no mining under the black soil plains, consistent with the conditions contained in our exploration licence."
"It was also subject to extensive scientific research, which showed the proposed project could have been developed in an environmentally sustainable manner," he continued.
Baird said that coal mining in NSW has a long and promising future, but that the NSW government would increase its efforts to remove all coal exploration licences from the strategic agricultural land of the Liverpool Plains.
He acknowledged the constructive role BHP Billiton had played in reaching agreement to rescind its licence to protect the black soils and indicated that negotiations with Shenhua had commenced to secure the excise of the parts of its mining title that encroached onto the strategic agricultural land of the Liverpool Plains.
Henry concluded: "We would like to express our sincere appreciation to the local community for working closely with us over the past 10 years through the project's lengthy consultation process."
Edited by Harleigh Hobbs
Read the article online at: https://www.worldcoal.com/exploration-and-development/22082016/bhp-billiton-stopping-caroona-coal-project-2282/
You might also like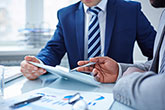 Analysis conducted by Cornwall Insight Australia has revealed that certain coal plants in New South Wales may benefit from delaying their retirement.