Allegiance Coal provides PFS update for Telkwa metallurgical coal project
Published by Harleigh Hobbs, Editor
World Coal,
---
Allegiance Coal Ltd has provided a progress update in relation to its pre-feasibility study (PFS) of its Telkwa metallurgical coal project.
The company has reported that delivery of the PFS remains on schedule for 30 June 2017.
The project comprises 165 million t of compliant coal resources, spread across three pits all within close proximity to each other.
Mining Consultants SRK has updated the geological models for all three pits to a prefeasibility level, and have completed pit optimisation models.
The SRK models confirm the accuracy of the published resource tonnages and that there are sizeable tonnages of coal at lower strip ratios of waste material to coal than typical for British Columbia coal mines.
In the case of the Tenas pit, which will likely represent the first 10 to 15 years of mining, the strip ratios for preliminary SRK mineable coal tonnages range from (BCM to raw tonnes): 8.2 million t at 3:1; 12.6 million t at 4:1; 17.6 million t at 5:1; 25.7 million t at 6:1; to 31.5 million t at 7:1.
Malcom Carson, Non Executive Chairman, commented: "While it is encouraging to have SRK reaffirm the resource tonnages, it is extremely exciting to gain evidence and support for the potential to recover sizeable tonnages of Telkwa metallurgical coal at low strip ratios. This is, and has always been, a key driver behind the Board's assessment of the economics of the Project, and a key component of its competitive advantage".
Sedgman has confirmed that Telkwa coal can be processed by their standard configuration for a modular wash plant requiring no special treatment or design, thereby avoiding unnecessary add-on capital or operating costs.
Most importantly, however, Sedgman has also confirmed that there is no need for the coal handling and preparation plant to have a thermal dryer in order to reach the moisture threshold for the shipping of metallurgical coal.
The majority of metallurgical coal in British Columbia requires thermal drying in order to meet market moisture requirements. More recent technology has rendered thermal drying less relevant to British Columbia metallurgical coal and therefore should result in significant capital and operating expenditure savings for Allegiance.
Carson added: "This again reaffirms why we believe the project is a unique project in British Columbia, with the relative simplicity of its mining, the simplicity of the coal handling and preparation, and the simplicity of its logistics; all pointing to low cost production".
Read the article online at: https://www.worldcoal.com/exploration-and-development/22032017/allegiance-coal-provides-pfs-update-for-telkwa-metallurgical-coal-project/
You might also like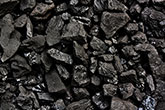 According to a recent release from Rystad Energy, global coal-fired power generation is on track to peak in 2023, as new sources of renewable and low-carbon energy expand rapidly.