---
Edenville Energy plc, the company developing an integrated coal to power project in western Tanzania, has announced the third, and final, set of results the company has received from SGS Laboratories in relation to the recent bulk sampling programme carried out on the Mkomolo and Namwele deposits.
These results cover seam NM1 and follow the results of the sampling of seam MK2 announced on 15 November 2016 and MK1 on 5 December 2016.
Results from seam NM1 for the Namwele deposit confirm coal as suitable for the provision of power plant feed. It is considered no washing will be needed for the Namwele seam to be used as power plant feed.
Namwele NM1 seam results have exceeded expectations with approximately 60% of the coal averaging an energy value of 20MJ/kg.
The results from the sampling and wash tests of NM1 further support and validate the results from the Mkomolo MK1 and MK2 seams and the recently constructed financial model and Resource Technical Assessment.
Edenville is working with potential local customers assessing the options to establish mining operations in 2017.
Rufus Short, CEO of Edenville, commented: "The encouraging results from NM1 complete the wash test analysis on the bulk samples taken in September of this year. Namwele averaged above 15MJ/kg with 60% averaging 20MJ/kg and we consider we will not need to wash this coal in order for it to be used in the planned power plant. This along with the previous test work from Mkomolo has shown our coal is ideal for power plant use with mining and treatment costs being moderate to low. The work done at Mkomolo and Namwele is critical to giving confirmation around the characteristics of the fuel supply for the power plant and gives us a high degree of confidence in the quality and resulting economic viability of the project."
Short continued: "The coal quality has exceeded our expectations; we are subsequently looking at the possibility of including this coal in planned commercial sales and we are in advanced discussions with customers to open up production in 2017."
"With the completion of the bulk sampling programme, we are now in a position to advance talks with several potential buyers of our coal and plan an initial mining operation. Several aspects of the mining project including a stockpile area, access for road trucks, a detailed schedule and plan for 2017 and enlargement of the camp area at site are currently being worked on. I very much hope to be able to update shareholders soon on all of these areas," he concluded.
Read the article online at: https://www.worldcoal.com/exploration-and-development/21122016/edenville-energy-reports-bulk-sampling-results-for-namwele/
You might also like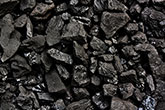 According to a recent release from Rystad Energy, global coal-fired power generation is on track to peak in 2023, as new sources of renewable and low-carbon energy expand rapidly.