---
Paringa Resources Ltd has announced the results of an updated bankable feasibility study (BFS) on the Buck Creek coal mining complex, incorporating the staged, modular development and cash flows from the Poplar Grove and Cypress mines.
The BFS confirms the Buck Creek complex's technical and economic viability, and demonstrates a net present value (NPV) of US$497 million (AUS$654 million) with initial project CAPEX of only US$40 million and an internal rate of return of 37%. The updated financials for the Buck Creek complex now report that the combined project will generate average annual EBITDA of US$132 million while Poplar Grove and Cypress mines are operating at full capacity.
The BFS has been prepared in accordance with the JORC Code 2012 Edition and National Instrument NI 43-101 'Standards of Disclosure for Mineral Projects' ("NI 43-101").
According to Paringa, the inclusion of the Poplar Grove mine into an updated BFS has significantly lowered the initial capital cost, reduced the development time to first coal and transformed the financial returns of the Buck Creek complex.
The BFS reports that the Poplar Grove mine can be developed at a low capital cost of US$40 million for an initial 1.8 million tpy of production and generate strong cashflows and high investment returns.
The BFS validates Paringa's staged development strategy to build low capital and operating cost mines near river transportation. Paringa will maximise shareholder returns and minimise risk by taking a staged development approach – using modular mine investments at the Buck Creek complex to ultimately become an Illinois Basin coal producer of over 5.7 million tpy.
Paringa will start with the development of the low CAPEX and high return Poplar Grove mine by mid-2017. Once this mine is established, Paringa then intends to make low-cost modular expansions of Poplar Grove's capacity followed by the development of the fully permitted 3.9 million tpy Cypress mine.
This staged development plan will be supported with long-term sales contracts to minimise market risk and generate strong, predictable cashflow. Paringa has already successfully underpinned the development of the Polar Grove mine by securing a five-year coal sales agreement worth US$205 million with the largest local power utility LG&E and KU.
The recent discovery of the thicker WK No.11 coal seam above Poplar Grove's WK No.9 seam may provide scope to further significantly increase the capacity of this mine with a low CAPEX modular mine expansion. In light of this, Paringa has accelerated drilling and technical study work and will update the BFS for a potential two coal seam operation at Poplar Grove in 1Q17.
Paringa's CEO, Todd Hannigan, commented: "After many years of deep restructuring, we now are seeing early stages of robust improvements in the US thermal coal market. We believe the outlook for our regional market is strong and there is already widespread evidence of higher contract prices. We expect to take advantage of these favourable market conditions to lock in new forward sales contracts that will underpin higher cashflow from our operations and allow us to accelerate our development strategy."
Read the article online at: https://www.worldcoal.com/exploration-and-development/21112016/buck-creek-coal-mine-bfs-confirms-low-capex-and-high-financial-return/
You might also like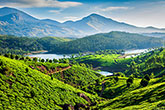 In a push towards eco-friendly coal transportation, Coal India Limited (CIL) has planned a capital investment in 61 first mile connectivity (FMC) projects.