Barnaby Joyce believes states must follow South Australia on coal seam gas
Published by Louise Mulhall, Editorial Assistant
World Coal,
---
According to the Guardian, Nationals leader, Barnaby Joyce, is campaigning for states to abolish bans on coal seam gas and has suggested they follow South Australia's plan to pay royalties as compensation to landholders.
He said that the industry should view landholders with gas reserves as potential business partners.
"We need to have a national discussion on how to give landholders a greater say and greater share in the hydrocarbon resources on their land," Joyce is reported to have commented.
The comments will raise some eyebrows in parts of his constituency, in particular around the Santos gas project in the Pilliga where some landholders have been fighting plans for an 850-well coal seam gas project. The South Australian government's energy plan committed to pay farmers a 10% royalty stream to grant mining companies access for exploration and development of gas reserves. Joyce has talked about paying royalties. However, this intervention follows calls that the federal government has repeatedly criticised the South Australian government for its 50% renewable target and the Victorian Labour government for a gas moratorium until 2020, which has the support of the Victorian Farmers Federation.
It also follows a heated argument between the Coalition's energy minister, Josh Frydenberg, and the South Australian premier, Jay Weatherill, over the repeated criticism from the federal government of the state's energy policy.
Joyce was one of the leading critics of South Australia's renewables policy and has blamed the September blackout on the reliance on wind energy.
"I listened to premier Weatherill's announcement and there is one issue I strongly agree with: a fair return has to go back to the farmer," Joyce commented in a statement on Friday.
"I commend his recognition of this in the discussion of a royalty return back to farmers of coal seam gas extraction."
Joyce has stressed that prime agricultural land and productive aquifers must be protected in any resumption of coal seam gas development.
"Where these caveats are abided by in relation to gas extraction, then a strong return back to the landholder means a strong return to the town and the whole local economy; and it means a vastly better chance of a cooperative environment with landholders" he said.
Sources: The Guardian
Read the article online at: https://www.worldcoal.com/exploration-and-development/20032017/barnaby-joyce-believes-states-must-follow-south-australia-on-coal-seam-gas/
You might also like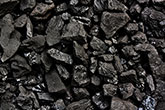 According to a recent release from Rystad Energy, global coal-fired power generation is on track to peak in 2023, as new sources of renewable and low-carbon energy expand rapidly.