---
The newly formed Tanzania Ministry for Energy has committed to an indicative timeline for the completion of the MoU for the fast-tracking of Kibo Mining's Mbeya coal to power project (MCPP).
Over the past three months, there was a positive briefing between Kibo, General Electric (GE), the Tanzania Electric Supply Company (TANESCO) and the Deputy Minister for Energy on 14 December 2017 and subsequent follow-up meeting between Kibo and the Deputy Minister.
There was discussion about strategic importance of the MCPP within the successful and expeditious execution of the Tanzanian energy strategy and establishing targeted deliverables towards its implementation.
MCPP is viewed as the most advanced Independent Power Producer (IPP) coal power project in the Tanzanian generation projects pipeline and is expected to make a significant contribution towards achieving the 2020 targets and beyond, through further development of MCPP Phases II and III.
The focus is now on signing the MoU with TANESCO within the next 10 to 12 working days; and agreeing a final Power Purchase Agreement (PPA) during 1Q18.
Louis Coetzee, Kibo's CEO, said: "Our focus on positioning Kibo as a strategic regional electricity supplier gained further momentum as we continue to strengthen our relationships with TANESCO, the Ministry of Energy, and General Electric for assisting in the structure and implementation of the country's new energy policy and the resultant fast-tracking and development of the MCPP. We were delighted with the commitment to sign a MOU within 10 to 12 working days and the prospect to finalise the PPA in Q1 2018, which will allow us to materially advance the project level financing talks we have been conducting. I understand that there has been frustration with the delays we have been experiencing, however we believe these latest very positive outcomes reiterate the strong commitment from all the MCPP stakeholders to see the MCPP come to fruition in the shortest possible time, given the complex procedural and bureaucratic environment of the current development phase of the MCPP."
Read the article online at: https://www.worldcoal.com/exploration-and-development/18122017/kibos-mbeya-coal-to-power-project-progressing-well/
You might also like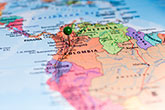 Benjamin Hill has entered into a nonbinding letter of intent with Aion to acquire interest in a Colombia coal project.