---
Tlou Energy Ltd., a company who focus on delivering power in Botswana and Southern Africa through the development of coal bed methane (CBM) has provided an update on the status of field operations at the Lesedi CBM Project in Botswana.
Highlights
The two development pods (comprising three wells in each pod) have been completed and are de-watering prior to controlled gas being produced;
Strong gas indications were observed while drilling and initial water flow is similarly very encouraging;
All wells in the current programme have now been drilled with expenditure to date in line with budget.
Field Operations
Tlou Energy has drilled all six wells which comprise the Lesedi 3 and Lesedi 4 development pods (each pod comprising one vertical production well and two lateral wells) as part of the recent field drilling programme. The drilling programme was carried out efficiently and safely as a result of the excellent work of the field personnel. The Lesedi 3 and 4 development pods are located adjacent to the company's proposed central gas gathering and power generation facility. This is in a geological region that has intersected a gassier trend based on an extensive geological review of the sub-surface using all available geological and production data to date.
Prior to starting the programme, the company purchased a significant amount of drilling equipment which enabled Tlou to control costs and timing of the programme. The net result is that the drilling programme was completed on time and in line with budget.
Importantly, when the lateral wells intersected the vertical production wells, a significant amount of gas was observed bubbling from the production wells. This occurred on both the Lesedi 3P and 4P intersects but particularly on Lesedi 4P. In the Lesedi 4 development pod, the company targeted the upper portion of the coal seam. This may be very significant for future drilling campaigns and, when combined with recently evaluated structural trends, may provide the key to unlocking significant amounts of new gas reserves.
Tony Gilby, Tlou's managing director, said "I am very encouraged by the recently completed drilling programme and in particular the strong gas indications observed to date. Furthermore, the good initial water flow, which is higher than that previously observed at Selemo, is potentially indicative of good permeability and therefore potentially good gas flows in this geologically high-graded area. Completing the wells in a timely manner and on budget was a great effort by the field staff and they are to be commended for their achievements."
Read the article online at: https://www.worldcoal.com/exploration-and-development/18032019/tlou-energy-limited-field-operations-update/
You might also like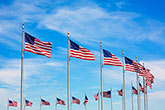 According to a recent release from the EIA, US coal-related CO2 emissions decreased by 68 million t in 2022, while overall US energy-related CO2 emissions increased slightly.