---
Kibo Mining has released the results of the special analysis (specific metallurgical tests) on the Mbeya coal resource – part of the Mbeya coal-to-power project (MCPP) – in Tanzania.
"The metallurgical test results received have proven that the Mbeya coal not only meets, but exceeds the standard technical requirements of the power plant," said Louis Coetzee, Kibo's CEO. "With these latest results, the Mbeya coal resource has now passed all the technical and economic requirements to qualify as a suitable long-term fuel sources to the Mbeya power plant."
The MPCC includes the development of a 250 – 350 MW mine-mouth coal-fired power plant. Last year it signed a joint development agreement with Chinese EPC contractor, SEPCO III, for the completion of the definitive prefeasibility studies (DFS) related to the project.
"The results from the metallurgical work on the Mbeya coal resource marks another major step forward in the development of the MCPP," Coetzee continued. "We can not focus all our attention and resources on concluding the remaining mostly administrative and commercial aspects of the MCPP DFS."
The metallurgical tests found that the ash fusion temperature (in both oxidizing and reducing environments) of Mbeya coal was well above the boiler operating temperature, while the abrasive index was well with the specifications for use with fluidised bed technology.
Sulfur content of Mbeya coal is within tolerance and lime injection technology will be able to keep sulpfur dioxide emissions within international standards. Ash content was within tolerance levels for similar coal deposits in southern Africa.
Kibo Mining is listed on the AIM market in London and the AltX in Johannesburg. The company is focused on developing mineral projects in Tanzania with various gold-focused interests, as well as its coal interested at the MCPP and coal and uranium Pinewood project, which it is developing in joint venture with Metal Tiger Plc.
Edited by Jonathan Rowland.
Read the article online at: https://www.worldcoal.com/exploration-and-development/17022016/kibo-releases-metallurgical-test-results-for-mcpp-project-2016-/
You might also like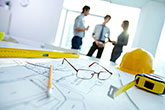 Two large carbon capture projects recently held a groundbreaking ceremony at the Wyoming Integrated Test Center (ITC).