---
Kibo Mining Plc has released an update on the Memorandum of Understanding (MoU) and Power Purchase Agreement (PPA) for the Mbeya coal to power project (MCPP) following a productive meeting with the Tanzania Ministry for Energy (the Ministry) and Tanzania Electric Supply Company (TANESCO) on 8 January 2018, during which significant progress was made towards the expedited completion of the PPA process.
According to a recent announcement by Kibo, the meeting demonstrated a clear strategy on the part of the Ministry and TANESCO for the prompt conclusion of the PPA process, which will enable financial close of the MCPP. The company believes this could then be in production in 36 months. Clear deliverables were identified, and individual roles and responsibilities agreed to ensure successful completion of the PPA by the end of 1Q18. To ensure that this expedited PPA deadline can be met, the Ministry proposed specific changes to the MoU to create a more streamlined process and procedure; and within this context the Ministry and TANESCO made firm commitments to deliver the signed MoU by no later than 31 January 2018.
Louis Coetzee, CEO of Kibo Mining, commented: "Kibo is encouraged by the diligent approach taken by the Ministry and TANESCO in taking decisive pre-emptive steps to secure an expedited PPA process; we remain positive that the Ministry will honor its commitment to meet the deadlines and deliverables agreed upon during Monday's meeting."
"We should be very clear on the fact that the most important date at this stage is not the date on which the MoU is signed (the MoU is only a means to an end, i.e. the PPA), but the date on which we have a final PPA in hand. At the meeting on Monday, the commitment of all stakeholders was secured for a firm expedited PPA date, demonstrating positive progress," Coetzee continued. "Benefiting from strong regional and local support, the MCPP is of key national importance, aiming to alleviate the acute power deficiency in Tanzania. As such, signing the PPA will be a pivotal moment for Kibo and the development of the MCPP. We would like to thank our shareholders for their continued support and I look forward to updating them further in the near future."
Read the article online at: https://www.worldcoal.com/exploration-and-development/11012018/kibo-makes-progress-with-ppa-for-mbeya-project/
You might also like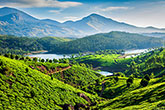 In a push towards eco-friendly coal transportation, Coal India Limited (CIL) has planned a capital investment in 61 first mile connectivity (FMC) projects.