---
The final stages of initial construction works at Resource Generation's Boikarabelo project continued in the final quarter of 2015, despite turmoil in the company's management. The Boikarabelo project in the Waterberg region of South Africa has probable reserves of 744.8 million t of coal; stage one of the mine development targets saleable production of 6 million tpy.
Construction of the bulk transformer yard and substation was successfully commissioned and connection into the Eskom power grid is now scheduled for July 2016. In addition, work on the initial rail connection was commissioned, providing construction access for the rest of the railway link to the mine.
"Focus on the mine has now shifted from construction to operational readiness as the early works construction comes to an end," the company said in its Quarterly Report for the three months to 31 December 2015.
Progress at the mine was overshadowed however by a tumultuous three months in the boardroom, which saw the election of an entirely new board of directors at a general meeting in November and the following appointment of an interim CEO in Rob Lowe, who is also the CEO of Altius, one the company's major South African shareholders and primary mover behind the motion to dismiss the previous management.
Lowe had been appointed by the previous board to develop a funding plan for the project – activities he continues to undertake in his new role, meeting with potential financiers at the end of last year with further discussions expected in January.
Lowe "has the benefit of detailed project knowledge and enjoys eary access to all of the stakeholders on which [the Boikarabelo] project will ultimately rely, including the development funding institutions, rail utility and electricity generator," said Danis Gately, the new Chairman of the Board of Directors in his mid-December report to shareholders.
The day before the general meeting, the former Managing Director has approved the sacking of all Sydney office staff – including himself – with the payment of over AUS$2.3 million in termination benefits.
"The new board is seeking legal advice in relation to the termination benefits," the company said.
Edited by Jonathan Rowland.
Read the article online at: https://www.worldcoal.com/exploration-and-development/10022016/boikarabelo-project-continues-amid-boardroom-turmoil-2016-210/
You might also like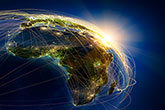 Contango Holdings Plc has advised that the production of washed coking coal has commenced at its flagship Lubu Coking Coal Project in Zimbabwe.