---
Development highlights include:
The Bankable Feasibility Study being prepared by China Coal for the development of the Jan Karski mine is now due for completion in September 2017. This follows extensive meetings in Poland during the last month between Prairie, its strategic partner China Coal and Polish government officials.
Under the Strategic Co-operation Agreement between Prairie and China Coal, the BFS will support China Coal's EPC contract to construct the Jan Karski mine and underpin a Chinese bank financing package.
Marketing and coal sales strategies are to be updated for the BFS following Prairie's latest successful drilling results and enhanced testwork establishing Jan Karski as a high-value ultra- low ash semi soft coking coal project which is expected to attract a 10% premium to international benchmark prices.
Prairie remains on track to submit a Mining Concession application for Jan Karski, with significant progress made regarding spatial planning (re-zoning) and substantial completion of the Environmental and Social Impact Assessment; further updates regarding spatial planning are expected in the coming weeks.
Prairie is the first entity to apply international best practice and modern standards in geological analysis, mine design and environmental studies for hard coal mining in Poland.
Prairie notes that recent comments made by Poland's Chief National Geologist with respect to development progress at Jan Karski are incorrect and not reflective of the official position of the Government of the Republic of Poland with the official Spokesperson of Poland's governing PiS Party stating the comments made by Poland's Chief National Geologist were "neither the position of the Government, nor of the Prime Minister".
Prairie remains focused on developing its two World Class coking coal projects and continuing to make significant progress and investment alongside partners and investors such as China Coal and CD Capital.
Prairie Mining Limited has provided an update on development activities at its 100% owned high-value ultra-low ash semi soft coking coal (SSCC) Jan Karski Mine in the Lublin Province, south east Poland ('Jan Karski' or 'Project').
China Coal BFS Progress
In November 2016, Prairie and China Coal, China's second largest coal mining company and one of the world's most advanced and prolific shaft sinking and underground coal mine construction companies signed a landmark Strategic Co-operation Agreement for the financing and construction of Jan Karski.
Under the terms of the agreement China Coal is set to complete a Chinese Bankable Feasibility Study (BFS) in September 2017. A draft of the BFS was submitted to Prairie in June following which the Company hosted two delegations in Poland from China including: leading underground mine construction company and partner of Prairie, China Coal No.5 Construction Company Ltd. (CC5C); Chinese Government's officially authorised coal mine design institute Jinan Mine Design Institute (Jinan); and China's first large scale foreign trade corporation specialising in international engineering contracting, China National Machinery Import & Export Corporation (CMC).
The Chinese delegations were welcomed by the government-appointed Governor of Lublin Province and elected regional government officials of the Lublin region. Prairie conducted various site visits and facilitated meetings with domestic Polish contractors and suppliers who could participate in the construction of Jan Karski.
Following the visits, Prairie's Chief Executive Officer Ben Stoikovich commented: "This is a really exciting time for Prairie, and specifically for the Jan Karski Mine and the Lublin region. With our expert management team and partner China Coal, one of the world's largest and most successful coal mine construction firms, we are moving closer to achieving all required permitting for development of the Jan Karski Mine and delivering much needed jobs and economic development to Eastern Poland." Prairie and China Coal's technical teams continue to work together to:
Agree a final version of the BFS in September which will form the basis of Chinese bank credit approval for funding construction of Jan Karski.
Enter into a complete Engineering, Procurement, and Construction (EPC) contract under which CC5C to construct Jan Karski.
Incorporate relevant Polish content into the design and construction phases, which will include working with a range of Polish specialists, sub-contractors and business partners.
In May 2017, Prairie announced recent coal quality testwork at Jan Karski which confirmed it to be a high-value ultra-low ash SSCC project. An Independent assessment by specialist coking coal market consultants predicts that Jan Karski ultra-low ash SSCC would potentially realise a 10% premium to international benchmark prices. Preliminary discussions between Prairie and select European steel makers have confirmed the suitability of ultra-low ash SSCC to be utilised in coke oven blends. Consequently, the company is currently updating the marketing and sales strategy for the coal which will be produced at Jan Karski and will incorporate this strategy into the BFS.
Read the article online at: https://www.worldcoal.com/exploration-and-development/09082017/positive-developments-for-prairies-jan-karski-mine/
You might also like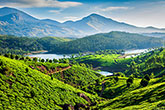 In a push towards eco-friendly coal transportation, Coal India Limited (CIL) has planned a capital investment in 61 first mile connectivity (FMC) projects.