---
A study conducted by CRU confirms Debiensko's premium hard coking coal will have large pricing and cost advantages when selling to steel makers across Central Europe and wider EU.
Estimated cost to deliver product from the Debiensko mine to a major regional customer in Central Europe of only US$4.60/t , providing a large pricing and cost advantage compared to imported hard coking coal from: o Australia (49% of European imports) ;delivery cost of US$37.70 per tonne; o USA (29% of European imports);delivery cost of US$33.50/t; and of Russia (5% of European imports); delivery cost of US$26.2/t. 15 metallurgical coal demand at nearby coking plants in Poland, Czech Republic, Slovakia and Austria.
Existing link to national rail network provides low cost transportation of Debiensko's premium hard coking coal to regional customers.
Independent study also confirms that over 4 Mtpa of rail transport capacity is immediately available on the existing railway network Coking coal remains third most economically important 'Critical Raw Material' for the European economy based on the European Commissions' critical raw material list.
Results of the Debiensko Marketing Study will be incorporated into the current Scoping Study, which is due to be published in the coming weeks.
Prairie Mining Limited (Prairie or Company) has announced a recently completed Marketing Study for the Company's 100% owned Debiensko Hard Coking Coal Mine (Debiensko) has confirmed premium hard coking coal produced at Debiensko will attract strong regional demand and will benefit from a significantly lower cost of delivery to Central European customers compared to coking coal imported from the international seaborne market. Accordingly, hard coking coal sales from Debiensko will secure a substantial 'netback' price advantage.
The company recently commissioned CRU Consulting (CRU) to complete a review of the European coking coal market. The CRU study, together with various independent and internal studies regarding coal quality and railway transport, will be incorporated into the ongoing Debiensko Scoping Study.
Commenting on the positive conclusions of the Marketing Study, Prairie's Chief Executive Officer Ben Stoikovich stated: Figure 1: Estimated Time and Costs to Deliver Imported Hard Coking Coal to the Zdzieszowice Coke Plant in Poland:
"In 2016, Europe imported approximately 40 million t of hard coking coal, of which 49% came from Australia. It costs over US$37 per tonne to transport coal from Queensland in Australia and to deliver it into a steelworks in Central Europe can take up to 60 days. Coal from the Debiensko mine can be delivered to these same steelworks for less than US$5 per tonne in under 24 hours. This provides the Debiensko mine with a massive inherent cost advantage for delivery to target regional customers in Central Europe. These large transport costs savings have historically been shared between the producer and the steel maker, with the producer achieving a higher sales price than suppliers outside of Europe, with the steel makers benefitting from cost savings and reduced delivery time. On a like-for-like basis, hard coking coal from the Debiensko mine will enjoy netback pricing US$15 per tonne above typical FOB Australia or US hard coking coal benchmarks, however there is potential to increase netback pricing even more during negotiations with offtakers. This is expected to significantly enhance the economics of the Debiensko mine, and indicates that Debiensko hard coking coal sales will enjoy strong demand among regional customers."
Read the article online at: https://www.worldcoal.com/exploration-and-development/09032017/prairie-to-deliver-low-cost-coal-to-europe/
You might also like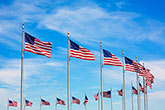 According to a recent release from the EIA, US coal-related CO2 emissions decreased by 68 million t in 2022, while overall US energy-related CO2 emissions increased slightly.