Research continues to question financial viability of Galilee Basin coal projects
Published by Jonathan Rowland, Editor
World Coal,
---
New analysis from the University of Queensland (UQ) has thrown into doubt the long-term viability of delivering Galilee Basin coal to India. According to UG Global Change Initiative Researcher, Lynette Molyneaux, the economic profile of many of India's energy-poor states is unsuited to supporting coal-fired power.
The research calculates the costs of supplying Galilee Basin coal to new coal-fired power plants in one such state – Bihar in northeast India on the border with Nepal. The costs included a percentage of the amount required to buy and develop the Abbot Point coal terminal, as well as projected costs to ship the coal to the Indian port of Paradip and then rail it from Paradip to Bihar. This was then compared to the costs involved in deploying a decentralised micro-grid in the same region.
"We estimate it would cost about US$94/t to deliver Galilee Basin coal to Bihar," said Molyneaux. "Overall, we found that it would cost about US$29 billion over 20 yr to supply even a modest amount of electricity to each household in Bihar."
"The elephant in the room for proponents of coal-fired power to relieve energy poverty for the rural, agrarian poor is that remote rural locations have little or no industry to underwrite the costs of electrification," Molyneaux concluded. "Coal-fired power stations are not designed to run for just a few hours a night, which is what the 15.8 million households in Bihar need to light their homes and charge their mobile homes."
As an alternative model, Molyneaux points to the solar panels installed on people's homes in Bangladesh, which have reduced the use of noxious fuels and provided employment for up to 100 000 people. The research – 'Rural Electrification in India: Galilee Basin Coal versus Decentralised Renewable Energy Micro-Grids' – is published in the April issue of Renewable Energy.
The UQ research is by no means the only one to questions the Galilee Basin developments. More harmfully, the financial community has also raised questions over the commercial viability of projects in the Galilee Basin –which include Adani Mining's Carmichael project and GVK Hancock's Alpha and Kevin's Corner projects.
In August, Australia's Commonwealth Bank resigned as the financial advisor to the Carmichael project as it was "finding it increasingly difficult to justify its involvement in a project which was both harmful to the environment and commercially infeasible," according to a December 2015 note from BMI Research.
This was a significant blow, according to BMI Research, which described the situation as "grim". Without the support of an Australian bank, which foreign banks rely on to do the necessary due diligence and for on-the-ground knowledge and expertise, Adani is unlikely to be able to secure sufficient for the US$16.5 billion project: a briefing from the IEEFA's Tim Buckley noted last September that the project was "increasingly unbankable" with fifteen of the world's largest financial houses having either ceased or ruled out involvement.
"The Carmichael project is far from financial close and the first commercial coal remains and remote prospect," concluded Buckley. Similar problems face GVK Hancock, which is also yet to secure funding for its Galilee Basin projects.
"The prospects for further coal production in Australia remains grim due to the environment of persistently low coal prices and the increased reliance of India and China on their domestic thermal coal production to fuel their thermal power plants," concluded BMI Research, which expects the country's production to reach 498 million t by 2019 – only slightly higher than the 481 million t forecast in 2016.
Edited by Jonathan Rowland.
Read the article online at: https://www.worldcoal.com/exploration-and-development/09032016/research-continues-to-question-galilee-basin-coal-viability-2016-363/
You might also like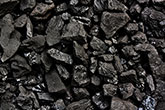 According to a recent release from Rystad Energy, global coal-fired power generation is on track to peak in 2023, as new sources of renewable and low-carbon energy expand rapidly.