---
Mongolian metallurgical coal explorer and infrastructure company, Aspire Mining Ltd's subsidiary, Northern Railways LLC (Northern Railways), has entered into a non-binding cooperation agreement with China Gezhouba Group Co. Ltd (CGGC) to advance the Erdenet to Ovoot railways project as part of the Northern Rail Corridor.
CGGC is a subsidiary of China Energy Engineering Corporation Ltd, which focuses on design, construction, investment and operation of projects in fields of hydropower, thermal power, nuclear power, wind power, energy transmission, highways, railways, bridges, airports, ports and industrial and civil buildings. CGGC works in 142 countries and has established 99 overseas branches with 30 000 employees worldwide. CGGC was established in the early 1970's to complete the Three Gorges Dam Project, then China's largest infrastructure project.
Combining the large-scale construction and financing expertise of CGGC with the rail technical abilities of the Northern Railways consortium member, China Railway 20 Bureau Group Corporation (CR20BGC), would create a powerful and compelling consortium to attract funding for this rail project, which is part of China's One Belt One Road initiative.
Northern Railways will provide CGGC with access to the existing technical database and will work with CGGC to source debt and equity funding for the rail feasibility study and EPC construction funding from Chinese funding institutions. CGGC and Northern Railways will also work together to promote the Northern Rail Corridor and connectivity with the Russian Rail system.
Aspire's Managing Director, David Paull, said: "Aspire through its subsidiary, Northern Railways LLC, is directly participating in the One Belt One Road initiative, a vision to enhance trade connectivity with China which will have dramatic and far reaching consequences for global trade. This has been recognised by China Gezhouba Group, a very large state owned enterprise, which is also one of the preeminent international Chinese contractors with a deep experience base in arranging funding for large projects that they participate in, as well as providing direct investment. The combination of CR20BGC and CGGC further demonstrates the strategic regional importance of the Northern Rail Corridor."
Read the article online at: https://www.worldcoal.com/exploration-and-development/07062017/northern-railways-and-cggc-advancing-the-ovoot-to-erdenet-railway/
You might also like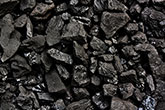 According to a recent release from Rystad Energy, global coal-fired power generation is on track to peak in 2023, as new sources of renewable and low-carbon energy expand rapidly.