---
Edenville Energy, the company developing an integrated coal to power project in western Tanzania, has announced the second set of results it has received from SGS Laboratories in relation to the recent bulk sampling programme carried out on the Mkomolo and Namwele deposits.
These results cover seam MK1 and follow the results of the sampling of seam MK2 announced on 15 November 2016.
The results from seam MK1 confirm both that the recent results in MK2 can be generally replicated in different seams and that the coal is well suited for use in thermal power generation.
The wash results indicated that only moderate, or in certain cases, no washing will be required for the MK1 seam coal to be used in the combustion process in a coal-fired thermal power plant. Where washing is required, high yields of approximately 60% are confirmed as achievable to produce a high-quality power plant feed product.
The results from the sampling and wash tests of MK1 further support and validate the results from MK2 and the recently constructed financial model and Resource Technical Assessment.
Applying an increased wash to seam MK1 results in a product above 20MJ/kg, which offers scope for supply into the local and regional markets. The company is working with potential local customers assessing the options to establish mining operations in 2017.
Rufus Short, CEO of Edenville, commented: "The two seams opened up so far in South Mkomolo have demonstrated very good values and wash yields for coal ideally suited for the proposed power plant. Assuming the yields can be translated into production, this will have a significant positive impact on the economics of the project. This was very near surface coal and once through the weathered zones the potential for even better qualities is there. We have also received interest for our coal from other power projects planned in East Africa and are in discussions with these groups on pricing and supply. We are confident our Rukwa coal can be used in a variety of power plants including the planned facility at Rukwa."
"We now have a Phase 1, 10 year mining plan which opens up the northern area of Mkomolo and can produce multiple product streams to provide both power plant feedstock and coal for industrial applications. I very much hope to be able to update shareholders soon on all of these areas," concluded Short.
Read the article online at: https://www.worldcoal.com/exploration-and-development/06122016/edenville-reports-second-set-of-bulk-coal-sampling-results/
You might also like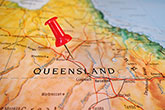 CIMIC Group's minerals processing company, Sedgman, has secured an operations and maintenance contract in the Bowen Basin, Queensland, from Pembroke Resources.