---
Cokal Ltd, a global metallurgical coal group, has released an updated coal resource statement for the Eastern portion of the Bumi Barito Mineral (BBM) coal project.
Since the last coal resource report in January 2015, BBM's total coal resource estimate remains at 266.6 million t, which compromises 90% metallurgical coal and 10% PCI.
The estimate includes 19.5 million t measured and 23.1 million t indicated and 224 million t inferred coal resources in accordance with the 2012 JORC Code.
The coal resource has been confirmed as a metallurgical coal from analyses conducted in an Australian laboratory.
Cokal has reported that this update further demonstrates that after further review of the analytical results from seams B, C and D outcrop samples, both metallurgical coal and PCI are suitable for direct-to-ship extraction due to very low ash content of the three seams.
The B, C and D metallurgical coal and PCI products are indicated to have premium qualities, consisting of low ash, low sulfur, low moisture and ultra-low phosphorus.
Additionally, it was noted that the BBM coal resource includes resources that have the potential to be economically extracted using both opencast and underground mining methods.
The coal seams are generally thicker than 1 m and the roof predominantly consists of very hard sandstone (up to 95 Megapascals [Mpa]) while the immediate 1 m to 2 m of roof consists generally of a competent siltstone. This combination is ideal for extraction of the deeper coal resource using underground methods, such as thin-seam longwall mining.
The coal resources for BBM have been estimated in accordance with the 2012 version of the JORC Code. The area covered by the current coal resource estimate is 30% of the total area of the BBM production IUP tenement licence.
Edited from press release by Harleigh Hobbs
Read the article online at: https://www.worldcoal.com/exploration-and-development/06052016/cokal-provides-update-on-bumi-barito-mineral-coal-resource-725/
You might also like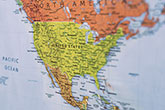 American Resources has announced that it has expanded production at its Carnegie 2 metallurgical carbon mine in Pike County, Kentucky, by adding a second operating section.