---
Renewed confidence in the resources sector is translating into an increase in exploration investment across all commodities, with the coal industry enjoying the biggest surge, a new report from the Queensland Exploration Council (QEC) has found.
Queensland Resources Council Chief Executive Ian Macfarlane said the release of the annual QEC Scorecard capped off a strong year for resources.
"Our resources sector is at the heart of the Queensland economy. It powers our state, it employs more than 316 000 people and it delivers almost AUS$5 billion in royalty taxes that benefit every Queenslander," Macfarlane said.
"To ensure ongoing prosperity for all Queenslanders, and to invest in the infrastructure and services our cities and regions need, we must plan for the future now through new discoveries and new projects."
The annual QEC Exploration Scorecard found coal exploration has increased for the first time since 2011-12, going up by 27%. Mineral exploration expenditure is up by 35%, and petroleum exploration expenditure is up by 5%.
QEC Chair Brad John PSM said the positive sentiment showed Queensland's resources sector was on a strong footing for the future.
"It's particularly pleasing to see that this year's survey showed the highest level of positive sentiment in the industry since the Scorecard began in 2011," John said.
"For the first time in the Scorecard's history, explorers were positive about their access to investment capital and sentiment towards policy uncertainty also greatly improved.
"Our industry has worked hard with the Queensland Government's Department of Natural Resources, Mines and Energy to improve the exploration permit process and we are now reaping the benefits," John said.
Macfarlane said the positive results would be welcome news for every Queenslander, both those living in resources heartlands and those who work in Queensland's biggest mining town – Brisbane.
"Our resources industry has transformed Queensland for the better over the last 25 years, and it is an industry of the future," Macfarlane said.
"We have good grounds to be confident, with The Fraser Institute naming Queensland as the highest ranked jurisdiction in Australia for geological potential, and the third best in the world.
"But we cannot take our success for granted. The resources industry will continue to work with all levels of Government to deliver the policy and regulatory certainty that is essential for investor confidence and to translate potential into projects.
"Our priorities include identifying new prospects and new land releases, as well as making sure Queensland has the diverse skills base to underwrite our sector.
"Our resources sector continues to innovate, using advanced technology to deliver the best returns to Queensland, the highest standards of environmental sustainability, and to continually increase safety.
"But the most fundamental part of our future resources strength is investment in new prospects.
"We want to give all Queenslanders access to the opportunities of working in the resources sector.
"Resources jobs are high paying jobs. A recent release from the Australian Bureau of Statistics found that the mining industry has the highest median weekly wage – at AUS$1950. And the resources industry is close to parity when it comes to matching the median hourly wage for men and women – there's a gap of AUS$1.50 or less.
"A strong resources sector means a strong and prosperous Queensland for all of us."
Read the article online at: https://www.worldcoal.com/exploration-and-development/05122018/resources-surge-with-renewed-confidence-and-increased-exploration-says-qec/
You might also like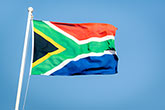 Black Royalty Minerals Koornfontein has signed Bettercoal's letter of commitment.