Growth for Queensland resources sector following greenfield exploration investments
Published by Stephanie Roker, Editor
World Coal,
---
Significant investment in greenfield exploration across Queensland was a strong indicator of future growth in the resources sector, Queensland Resources Council (QRC) Chief Executive Ian Macfarlane said.
Macfarlane said the Australian Bureau of Statistics (ABS) data in the March 2018 quarter found greenfield exploration was up 39% compared to the same quarter in 2017.
"Exploration is an important indicator of confidence in the resources sector, and greenfield exploration demonstrates the sector's willingness to explore for larger deposits," he said.
"When greenfield exploration is successful, it can generate new projects, new industries and the potential to create hundreds of millions of dollar of royalties for the life of the project.
"These figures again demonstrate the diversification story in Queensland's resources, with copper exploration surging 150%, base metals 139%, gold 37% and coal up 65% all underpinned by a sustained lift in prices."
Queensland Exploration Council (QEC) Chair Brad John said the State's world class mineral deposits include the resources needed for high tech products.
"The increasing level of copper exploration reflects the resource as a key ingredient for future technologies, such as electric vehicles and renewable energy," John said.
To further bolster confidence in exploration, the Palaszczuk Government has been seeking tenders for metallurgical and thermal coal in the Bowen, Surat and Galilee basins.
"It's an important industry and we will work with governments to ensure there is certainty for future investments and future jobs," Macfarlane noted.
Petroleum exploration fell 20% over the quarter coming off many years of considerable investment. The Government tenders for exploration permits over 1107 km2 in the North West Minerals Province and for authorities to prospect for petroleum and gas over 17 245 km2 have recently closed.
"Momentum in Queensland's resources sector continues to build with three major announcements last week. South32 acquired a stake in Eagle Downs, BMA transacted its Gregory Crinum mine to Sojitz and Santos invested AUS$400 million in its Arcadia project. In total, it's around a AUS$700 million investment and 600 jobs," Macfarlane stated.
Read the article online at: https://www.worldcoal.com/exploration-and-development/05062018/growth-for-queensland-resources-sector-following-greenfield-exploration-investments/
You might also like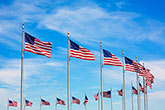 According to a recent release from the EIA, US coal-related CO2 emissions decreased by 68 million t in 2022, while overall US energy-related CO2 emissions increased slightly.