---
Teck Resources Limited will apply an additional CAN$600 million of cash on hand to repurchase Class B subordinate voting shares under Teck's previously announced normal course issuer bid programme, bringing the total share buyback announced since November 2018 to CAN$1 billion. The CAN$400 million of share repurchases previously announced in November 2018 are now complete.
Teck has also issued a notice of redemption to redeem, on 29 June 2019, all of the US$600 million principal amount of its outstanding 8.5% notes due in June 2024. Following this redemption Teck will have no significant note maturities due until 2035, and notes outstanding will have been reduced from US$7.2 billion to US$3.2 billion. Earlier this year Teck regained its investment grade credit rating from all four rating agencies. Teck expects to realise a net pre-tax interest expense reduction of approximately US$36 million annually, and to record a net after-tax accounting charge of approximately US$106 million in connection with the redemption, of which US$68 million is non-cash.
On completion of the additional buyback and redemption announced on 30 May, Teck will have returned approximately CAN$1.8 billion to shareholders through buybacks and dividends since it changed its distribution policy in November 2017.
Separately, Teck announced on 30 May the signing of the US$2.5 billion limited recourse project finance facility to fund the development of the Quebrada Blanca Phase 2 (QB2) project.
"With the highly competitive QB2 project finance facility in place and the recent closing of the QB2 partnering transaction, we are building considerable value for shareholders through the development of this world class copper project," said Teck CEO Don Lindsay. "QB2 will benefit from the ongoing decarbonisation and electrification of the global economy."
"The additional share buyback announced today demonstrates our continued confidence in the business and reflects our balanced approach to capital allocation," added Lindsay. "Our strategy is straightforward. We are focused on running our high quality zinc and steelmaking coal operations as efficiently and sustainably as possible, deploying the cash generated from these assets to grow our copper business, and returning excess capital to shareholders."
Consistent with this strategy of prudent capital allocation and focus on returning cash to shareholders, Teck also announced today that it will not proceed with the MacKenzie Redcap extension at the Cardinal River steelmaking coal operation. The operation is expected to close in 2H20. As a result of the closure, we expect to record an after-tax, non-cash impairment charge of approximately CAN$40 million in the second quarter of 2019.
Teck's normal course issuer bid programme authorises Teck to purchase up to 40 million Class B subordinate voting shares through the period ending 9 October 2019, of which approximately 13.6 million shares have been purchased to date. Teck intends to purchase shares opportunistically over this period, and will determine the timing and amount of any purchases, subject to the requirements of the issuer bid programme.
Read the article online at: https://www.worldcoal.com/coal/31052019/teck-to-apply-additional-can600-million-to-total-share-buyback/
You might also like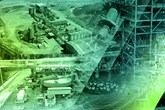 DRA Global has secured the contract for a major design package for Whitehaven Coal's Vickery Extension Project located in New South Wales, Australia.