Port of Newcastle: Port Waratah not to renew Terminal 4 agreement
Published by Claire Cuddihy, Assistant Editor
World Coal,
---
Today, CEO of Port Waratah Coal Services, Hennie du Plooy, advised the Port of Newcastle (Australia) that it intends to allow the Terminal 4 Agreement for Lease to lapse when it expires in August 2019. The implication of this means that Port Waratah does not intend to proceed with the Terminal 4 development.
Port Waratah has consulted with a full range of industry stakeholders and concluded that the capacity of the existing coal terminals, including potential expansion options, are likely to be sufficient to cater for future growth in coal exports.
Market conditions for Hunter Valley coal are strong, with Newcastle exports stable near record levels and prices are once again above US$100/t. At Port Waratah's terminals 105 million t were loaded in 2017 and incremental growth is expected this year.
"With significant growth capacity available in the existing terminals, we do not expect that the conditions to support an investment of the large and long-term nature of Terminal 4 will be in place before the development approval lapses in September 2020," du Plooy said.
"We are proud of the role our Carrington and Kooragang terminals play in connecting Hunter Valley coal with the world and we are confident that with ongoing investment in the reliability and performance of these terminals, we will be well positioned and flexible enough to adjust quickly to changes in demand."
According to the Port, whilst Port Waratah will not build a fourth terminal, coal constitutes the bulk of Newcastle port volumes and will remain a significant part of Newcastle's future.
"Coal is a key component of the global energy mix and is forecast to remain so for the foreseeable future, particularly in our core markets in South East Asia," du Plooy added.
A key strength of the Hunter Valley coal chain is its reliability and efficiency, which is delivered through industry-led centralised planning and the flexibility provided by the different terminals.
"For this reason, both Carrington and Kooragang terminals are central to our operations," du Plooy said.
"Carrington makes a unique and important contribution by providing Port Waratah with the capability to load small vessels and cargoes efficiently."
"We are committed to understanding and meeting the expectations of our stakeholders, particularly in limiting noise, reducing dust and water usage, and creating the smallest environmental footprint that we can.
We continue to make significant investments in our terminals, to improve both operational and environmental performance.
du Plooy noted that as part of the company's commitment to keep stakeholders and the community informed on the status of the T4 proposal, Port Waratah was making the statement as soon as possible.
Read the article online at: https://www.worldcoal.com/coal/31052018/port-of-newcastle-port-waratah-not-to-renew-terminal-4-agreement/
You might also like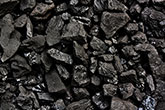 According to a recent release from Rystad Energy, global coal-fired power generation is on track to peak in 2023, as new sources of renewable and low-carbon energy expand rapidly.