---
According to OECD, rich nations provided around five times as much in export subsidies for fossil-fuel technology as for renewable energy over a decade.
The Organisation for Economic Cooperation and Development (OECD) statistics on export credits are key to a debate on targeting funding ahead of U.N. climate talks in Paris at the end of the year.
Just when the European Union is leading the push for a new global deal on curbing emissions and is phasing out domestic coal subsidies, the documents underline the scale of the developed world's investment in exporting technology for the most polluting fossil fuel.
One, dated 4 March, shows OECD governments provided preferential loans and state-backed guarantees worth US$36.8 billion between 2003 and 2013 for exporting fossil fuel power-generation technology, including almost US$14 billion for coal.
A document from October 2014 shows another US$52.6 billion in export credits was allocated for the extraction of fossil fuels, including coal, taking the fossil fuel total to US$89.4 billion.
Export credits for technology for renewable energy, which has no extraction costs, were US$16.7 billion.
"There would seem to be a pressing need to issue coherent, complete and accurate figures on official export credit support that is relevant to climate change issues," the March 4 document says.
EU officials, speaking on condition of anonymity, said the March talks made little progress and the issue would be raised again at OECD level in June.
The OECD has said it wants a decision on how export credits can help tackle climate change in time for the U.N. summit that begins on 30 November in Paris.
A debate within the EU, which accounts for two thirds of OECD nations, is deadlocked because Poland has blocked as too ambitious a compromise to allow export funding for only the most efficient coal technology, the EU officials said. Britain and France objected, saying the compromise was not ambitious enough.
Germany, the biggest EU user of export credits both for coal and renewables, the data shows, is planning measures to make operators of coal plants, such as RWE, curb production at their oldest and most-polluting power stations as part of efforts to achieve climate targets.
A letter to the European Commission from industry associations, the European Power Plant Suppliers Association, EU Turbines and Germany's VDMA, said halting coal export credits would lock developing nations into less-efficient technology and curtail European industry's competitiveness.
Sebastien Godinot, an economist at WWF, said the industry had "failed to bring any concrete evidence that the OECD export finance policy drives more efficient technology".
Edited from source by Joseph Green
Source: Reuters
Read the article online at: https://www.worldcoal.com/coal/31032015/rich-nations-fossil-fuel-export-2135/
You might also like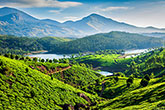 In a push towards eco-friendly coal transportation, Coal India Limited (CIL) has planned a capital investment in 61 first mile connectivity (FMC) projects.