Huge coal deposits discovered in North Sea
---
Scientists have discovered large coal deposits under the North Sea that could power Britain for hundreds of years.
North Sea coal
"We think there are between three trillion and 23 trillion tonnes of coal buried under the North Sea," explained Dermot Roddy, former professor of energy at Newcastle University.
"This is thousands of times greater than all the oil and gas we have taken out so far, which totals around six billion tonnes. If we could extract just a few per cent of that coal it would be enough to power the UK for decades or centuries."
Offshore oil and gas
Data from seismic tests and boreholes shows that the North Sea seabed contains up to 20 layers of coal, most of which can be reached with the technology already in place to extract offshore oil and gas.
Roddy, who is now chief technical officer at energy company Five Quarter Energy Holdings, will be leading the billion pound exploration and extraction project to reach the untapped coal reserves under the North Sea. Plans to sink the first boreholes by the end of 2014 will be revealed at a conference held by the Royal Academy of Engineering in London.
Tynemouth drilling
The plan is for a rig offshore Tynemouth to begin vertical boring hundreds of metres down, before taking a horizontal direction out to sea, reaching an estimated two billion tonnes of coal just off the coast.
Between three and 23 trillion tonnes lie further out to sea. Roddy explained: "We've been aware of this for a long time but the fact that there's a lot of coal doesn't really matter if there's no way of getting at it."
Exploration licence
Five-Quarter, however, has recently obtained a licence for offshore gas work in the North Sea, which it will use to demonstrate that the technology can be used to extract these resources.
"Suddenly we can do what people didn't think we could do. We would expect to be drilling offshore before the end of this year and within two months to have gas coming to the surface. We'd be drilling several hundred metres per day – once started, things tend to move quickly."
Government funding
The exploration scheme is backed by the government, and will see a new gas plant take shape in Northumberland, to process the resources recovered from below the North Sea.
Edited from various sources by Katie Woodward
Read the article online at: https://www.worldcoal.com/coal/31032014/coal_discovered_in_north_sea_674/
You might also like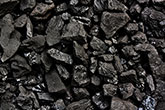 According to a recent release from Rystad Energy, global coal-fired power generation is on track to peak in 2023, as new sources of renewable and low-carbon energy expand rapidly.