---
Highlights of the CNXC fourth quarter 2016 results include:
Cash distribution of US$0.5125 per limited partner unit for the fourth quarter.
Record quarterly production and sales volume.
Net income of US$11.7 million.
Adjusted EBITDA1 of US$25.1 million.
Distribution coverage ratio of 1.0x.
Management comments
"I am very excited to report that the CNXC team performed extremely well on multiple fronts during the fourth quarter of 2016," said Jimmy Brock, Chief Executive Officer of CNX Coal Resources GP LLC (the General Partner). "The operational team responded to the opportunities created in the domestic and seaborne markets and produced record volumes this quarter for the Pennsylvania mining complex (the PAMC). Our marketing team delivered these record production volumes to our customers as coal regained market share from natural gas and coal export markets remained strong. From a financial standpoint, these record shipments helped us achieve a distribution coverage ratio of 1.0x and generated net cash provided by operating activities of US$25.8 million during the quarter."
Coal sales
CNX sold a record 1.8 million short t of coal during the quarter, of which approximately 8.5% was ultimately delivered to end users in the high-volume metallurgical coal markets in Asia and South America. More importantly, we also improved the average realised price by approximately 2% compared to the previous quarter. For the full year 2016, we sold 6.2 million short t of coal, which was above our previously announced guidance range of 5.9 - 6.1 million short t. The fourth quarter marked our highest quarter for both sales volume and average revenue per ton during 2016. This was achieved by shipping more coal to our domestic customers and also by taking advantage of select export opportunities that opened as a result of strengthening demand for both thermal and metallurgical coal. Additionally, record shipments from the complex were enabled by our experienced logistics team and by strong performance from our transportation partners, including both eastern railroads and the coal terminals in Baltimore.
Operations summary
CNX's operations team delivered record production for the quarter despite two longwall moves. With domestic and international demand remaining strong throughout the quarter, our marketing team was successful in lining up a record shipment schedule. The operations team took advantage of this opportunity and mobilised additional shifts during the weekends and typical holiday shutdown periods.
CNX sold 1.8 million short t of coal during the fourth quarter of 2016 compared to 1.2 million short t in the year ago period. The average realised price declined by 14.3% compared to the year-ago period, as some higher-priced coal contracts rolled off and were replaced by lower-priced sales. CNX total cost of coal sold increased to US$60.4 million during the quarter compared to US$49.6 million in the year-ago period driven by higher coal sales volume. However, the average cost of coal sold in the quarter declined 14.6% to US$33.90/short t, compared to US$39.70/ short t in the year-earlier quarter, primarily driven by various cost reduction measures.
Guidance and outlook
Heading into the first quarter of 2017, we expect production and sales volume to return to a more typical annual run-rate than we saw in the fourth quarter. CNX also expect unit margins to increase compared to the fourth quarter. Based on our current contracted position, production plans and outlook for the coal markets, CNX are re-affirming their previously announced guidance ranges for 2017 as follows:
Coal sales of 6.25-6.75 million t.
Adjusted EBITDA of US$90 - US$110 million.
Maintenance capital expenditures of US$30 - US$36 million.
Read the article online at: https://www.worldcoal.com/coal/31012017/cnx-coal-resources-lp-announces-results-for-4q16/
You might also like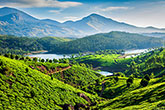 In a push towards eco-friendly coal transportation, Coal India Limited (CIL) has planned a capital investment in 61 first mile connectivity (FMC) projects.