---
Contura Energy has reached agreement with the West Virginia Department of Environmental Protection (DEP) over concerns raised by DEP over various unaccounted-for expenses that were discovered shortly after Alpha emerged from bankruptcy.
Under Alpha Natural Resources bankruptcy plan, the company's major assets were purchased by Contura Energy, a new company formed by some of Alpha's creditors. Since emerging from bankruptcy, however, US$100 million in liabilities were discovered on Alpha's books that the DEP said executives had failed to account for during the bankruptcy proceedings.
Financial responsibility for the liabilities has now been settled in a proposed agreement between the DEP and Contura Energy.
"Alpha is pleased that the concerns raised by the West Virginia Department of Environmental Protection with respect to the proposed settlement between Alpha, Contura Energy and the agent for Alpha's former first-lien lenders have been fully addressed," said Alpha's CEO David Stetson.
Stetson took over the company following its emergence from bankruptcy after former CEO, Kevin Crutchfield, was appointed CEO of Contura Energy. The unaccounted-for obligations had been discovered by Stetson and Alpha's new management team after they had taken over the company.
"Alpha believes that approval of the settlement, along with executing a 2017 mining plan that takes advantage of the stronger market for our coal, while maintaining a continued focus on realizing significant cost savings, will keep Alpha sustainable in the long run," Stetson continued.
The proposed resolution has been filed with the bankruptcy court and would resolve all concerns raised by the DEP, according to a statement from Contura Energy.
In response to the DEP's accusation of fraud, the resolution also includes an "order including findings of good faith on the part of all parties".
"We have always been of the view that Contura's officers had acted in good faith in all respects, including in connection with the Alpha plan process and we welcome this positive resolution," said Neale Trangussi, an Independent Director of Contura.
Read the article online at: https://www.worldcoal.com/coal/30112016/contura-reaches-agreement-with-dep/
You might also like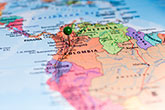 Benjamin Hill has entered into a nonbinding letter of intent with Aion to acquire interest in a Colombia coal project.