---
Edenville Energy PLC has announced the company's unaudited interim results for the 6 months ended 30 June 2019.
Key period highlights
Executed equity placing to raise £510 000 (gross) in April 2019 to advance coal production.
Coal wash plant upgraded and now fully operational, including a Lamella water treatment plant, the introduction of a coal sizer and installation of a pre-screening plant.
Started to re-treat fine coal, recovering approximately 40% of coal material above 8 mm for either direct sale or subsequent blending with existing coal stocks to increase saleable product.
Completed the land compensation for the new northern mining area.
In June 2019 the company established the new road to the northern area and commenced stripping and exposing of coal.
Post period highlights
Coal mining commenced in the northern area.
Encouraging coal sampling results. Analysis of unwashed northern area coal returned energy values averaging 6200 kcal/kg, with the highest being over 6800 kcal/kg. These energy values are significantly higher than those seen in previously mined areas, which averaged approximately 5000 kcal/kg; the yielding of +6000 kcal/kg GCV from unwashed coal provides the opportunity to sell coal without the requirement to put it through the wash plant.
Large coal measures of approximately 20 m (and up to 40 m) in thickness, 4 metres from surface, have been exposed in the northern area, compared to measures of approximately 3.5 m in thickness in previously mined areas.
Mining now focused in the northern area given lower strip ratio, improved economics and better quality of coal.
Purchased two 30 tonne trucks from TATA, to be used in mining load and haul, moving away from contractor haulage to owner operated haulage.
In September 2019 the company raised an additional £300 000 by way of a placing of 600 000 000 new ordinary shares, envisaged to provide sufficient capital until the Company turns cash flow positive from operations.
Appointment of mining industry expert Alistair Muir as a Non-Executive Director replacing Arun Srivastava.
Jeff Malaihollo, Chairman of Edenville, commented: "During 2019, the company has achieved encouraging operational progress at the Rukwa coal project. The completion of the various upgrades to the wash plant are already providing greater recoveries, a reduction in consumables and should also enable greater throughput as mining operations continue to expand. The opening up of the northern mining area has yielded materially positive results, with thicker seams and higher quality coal than previously experienced at Rukwa. As a consequence the board believes both the economics and the profitability of operations should improve further as we continue to increase coal sales to new and historic customers.
"From a corporate perspective, the company has recapitalised itself and formed a solid foundation from which to further build and achieve our primary short term objective, to become cash flow positive from operations during 1H20.
"Whilst additional work naturally remains to be done, we are confident of reaching those value-enhancing milestones for shareholders in the timeframes previously outlined. We would like to thank all of our shareholders for their continuing support and we look forward to the remainder of 2019 with confidence."
Read the article online at: https://www.worldcoal.com/coal/30092019/edenville-interim-results-for-1h19/
You might also like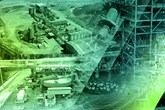 DRA Global has secured the contract for a major design package for Whitehaven Coal's Vickery Extension Project located in New South Wales, Australia.