---
Former Environment Minister Graham Richardson is supporting the construction of modern high efficiency low emission (HELE) coal plants in Australia.
The respected former Environment Minister has indicated that as many of the older coal-fired power stations are retired governments should ensure their replacement with coal generation.
Mr Richardson makes the valid point that this is the best mechanism to underpin affordable and reliable energy in the National Electricity Market and to provide support to both households and businesses as they struggle under the burden of rapidly rising electricity prices.
HELE coal-fired generation is significant as it emits up to 50% less than the oldest technology in place. It is also the cheapest and most reliable electricity source in Australia available 24 hours a day, every day. Australia has ready access to the highest quality coal in the world and it is ideally suited for use in our own electricity generation mix when matched with this latest technology.
The recently released independent report by power sector engineers and advisers GHD and Solstice Development Services, estimate a current construction cost of AUS$2.2 million/MW (or AUS$2.2 billion for 1000 MW capacity) for a modern HELE or ultra-super critical (USC) black coal plant based on savings accrued from using a brownfield site and sourcing specialised equipment from Asia.
The report also indicated HELE black coal is the lowest cost new generation option at AUS$40 - AUS$78 per MWh (2017 prices) on a long run marginal cost basis, which includes achieving a return and meeting capital and operating expenses.
Other synchronous generation had higher wholesale costs, including combined cycle gas at AUS$69 - AUS$115 per MWh and open cycle gas at AUS$179 - AUS$430 per MWh.
Meanwhile variable renewable energy (VRE), which is not available 24 hours a day, also has higher costs, including solar at AUS$90 - AUS$171 per MWh and wind at AUS$64 - AUS$115 per MWh. These technologies play a role but are more expensive and unsuitable without 'firming' or back up generation to emulate baseload performance.
The report considers the required arrangements to secure funding for a HELE investment and notes the importance of securing a revenue stream for an investor by way of a longer term power purchase agreement and mitigation of future policy risk relating to potential changes in environmental legislation.
The Minerals Council and the coal sector consider that as Australia modernises its electricity generation system it must ensure grid security and stability, and keep energy costs as affordable as possible.
Without these initiatives there will be serious economy-wide impacts, such as lower growth, falling productivity and lower living standards.
Read the article online at: https://www.worldcoal.com/coal/30082017/former-environment-minister-backs-modern-coal-fired-power/
You might also like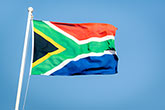 Black Royalty Minerals Koornfontein has signed Bettercoal's letter of commitment.