Edenville gives update on recommencement of operations at Rukwa
Published by John Williams, Editorial Assistant
World Coal,
---
Edenville Energy Plc has advised that the recommencement of operations at Rukwa has been brought forward and will now begin on Monday 3 August 2020. The earlier restart follows the request and subsequent prepayment from an existing customer.
The company has entered into a Coal Mining Agreement and Loan Agreement with its new strategic partner, Infrastructure Logistics Tanzania Limited (ILTL). Both of these agreements were subject to the agreement of a commencement date for operations with ILTL, which in turn was dictated by the ability of ILTL to relocate key operational personnel to site from international locations. Edenville is pleased to confirm the Commencement Date has now been agreed with ILTL as 1 September 2020. Accordingly, Edenville will handle the initial restart in consultation with ILTL, before handing over operational control to ILTL on 1 September 2020.
The company also recently stated its intention to enter into a Sales and Marketing Agreement with ILTL to market coal to additional customers beyond Edenville's existing customer base at an agreed rate per tonne of washed coal that will be paid to Edenville, thereby providing additional revenue streams. In addition, ILTL will also provide an anchor tenancy at Rukwa, via the initial purchase of a minimum of 3000 tpm of washed coal, before increasing to 5000 tpm over the ensuing 12 month period. With the confirmation of the Commencement Date Edenville expects to finalise and enter into this agreement during August 2020.
Commenting, CEO of Edenville Alistair Muir, said: "I am delighted to confirm the restart of operations at Rukwa next week. An existing customer is keen to take delivery of Rukwa coal and has now paid in advance to ensure delivery. Prior to the suspension of operations, the Company had built a substantial order book for Rukwa coal. Following the restart Edenville will look to refresh those outstanding orders for a progressive build-up of production towards 10 000 tpm.
"In addition, we are happy to have finalised a Commencement Date with ILTL for 1 September 2020, which triggers our Contract Mining Agreement and Loan Agreement. Ahead of then we expect to have also finalised the Sales and Marketing Agreement, which will further boost our contracted sales figures.
"I thank all shareholders for the patience whilst Rukwa has been offline as a result of COVID-19 and I look forward to updating the market during August."
Read the article online at: https://www.worldcoal.com/coal/30072020/edenville-gives-update-on-recommencement-of-operations-at-rukwa/
You might also like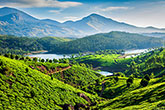 In a push towards eco-friendly coal transportation, Coal India Limited (CIL) has planned a capital investment in 61 first mile connectivity (FMC) projects.